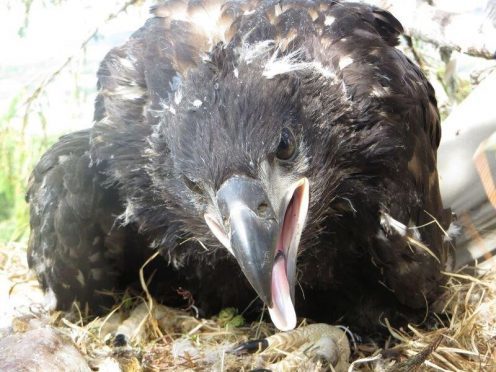 The news that two rare white-tailed sea eagle chicks have successfully fledged after a roller coaster season is being celebrated on Mull.
Both community-owned forest groups on the Argyll island have seen chicks leave their nests.
North West Mull Community Woodlands and South West Mull and Iona Development joined forces with the Mull Eagle Watch partnership to run twice daily public trips to two new eagle hides on the island with income from the trips helping to support local community projects.
Both pairs of adult white-tailed eagles, Star and Hope and Fingal and Iona, hatched their chicks in April during unseasonally severe snow fall but the chicks survived and continued to enthral visitors to the viewing hides.
However, during visits to the tree-top eyries to ring the chicks it was discovered that one chick in the Tiroran Community Forest nest had died. Rangers and the community groups involved have since been anxiously watching to ensure the remaining two surviving chicks developed properly and eventually flew their nests successfully.
RSPB Scotland's Mull Officer Dave Sexton said: "All the partners involved, particularly the community forest groups, are both thrilled and relieved that the two chicks have survived and have now successfully flown their nests. They haven't gone far though and the trips will be continuing for a few months yet so there's still time to book on a trip.
"White-tailed eagles are resident all year round so they're a great attraction for Mull visitors at any time of the year. We'd like to thank the two community groups for hosting Mull Eagle Watch this year and we wish the two eaglets a long and productive life in the wild."
Daily trips to the eagle Hides can be booked via VisitScotland in Craignure on 01680 812 556.
Mull Eagle Watch comprises the Mull and Iona Community Trust, Forestry Commission Scotland, Scottish Natural Heritage, Police Scotland and the RSPB.
This year VisitScotland again awarded the project five stars describing it as an "exceptional wildlife experience" and it has attracted widespread media coverage including three television films to be shown later this year including BBC's The One Show, ITV's Countrywise and Channel Four's "Walks with your Dog" with Clive Anderson.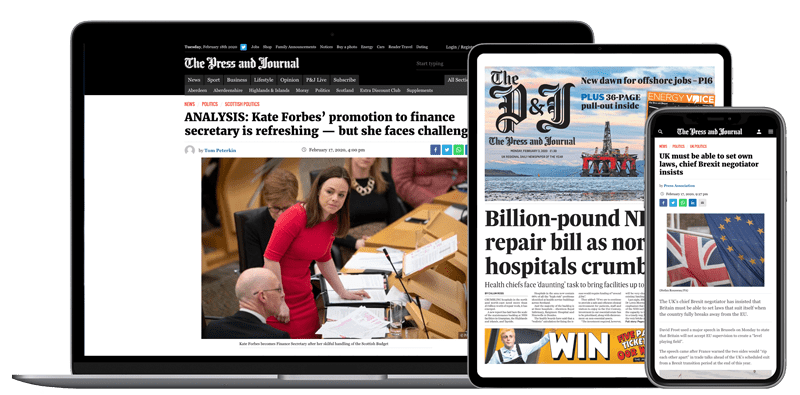 Help support quality local journalism … become a digital subscriber to The Press and Journal
For as little as £5.99 a month you can access all of our content, including Premium articles.
Subscribe