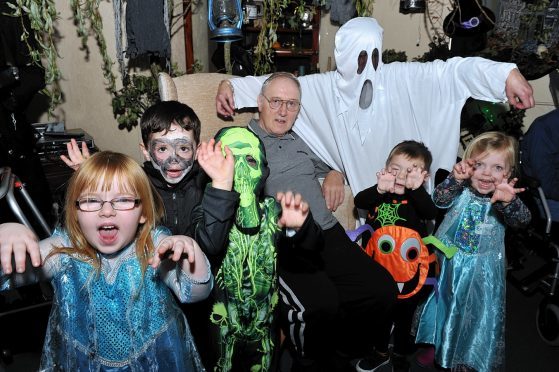 Scores of colourfullycostumed youngsters got into the Halloween spirit during a spooky celebration at a Moray care home yesterday.
Toddlers from Elgin's VIP Nursery and P1/2 pupils from East End Primary School dressed up as witches, ghosts and skeletons for a special visit to the town's Anderson's home.
The normally tranquil venue was transformed into a house of havoc ahead of the party.
Foliage had been brought into the lounge to create the appearance of a haunted forest, with bats dangling from branches and skulls and skeletons festooned about the building.
Anderson's activities co-ordinator, Margaret Mackenzie, confirmed the residents had been excited about the visit from their young guests.
She said: "The residents very much look forward to these visits, they love having the children round.
"We have a different display every year and a lot of work goes into it, but we do enjoy making an occasion of things."
The celebrations got under way at 10.30am, and continued throughout the morning.
Some staff members at Anderson's entered the spirit of the day by donning the eye-catching costumes of video game characters, The Super Mario Brothers.
Every child who attended the event left with a party bag containing sweets and juice.
VIP Childcare's Craig Rowley hailed the links between the group and Anderson's.
He added: "Inter-generational work is a big thing for us, and something which we like to keep going strong.
"We visit the home every week for our garden club, and always visit the residents at the same time.
"There is such a bond between the children and the older people, and parties like this are a celebration of that."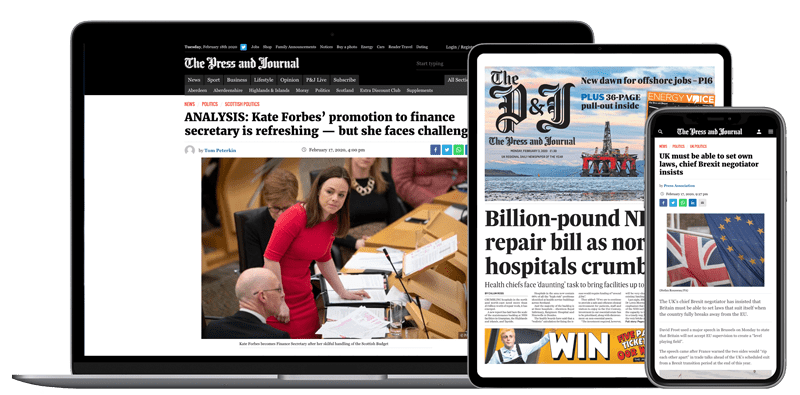 Help support quality local journalism … become a digital subscriber to The Press and Journal
For as little as £5.99 a month you can access all of our content, including Premium articles.
Subscribe