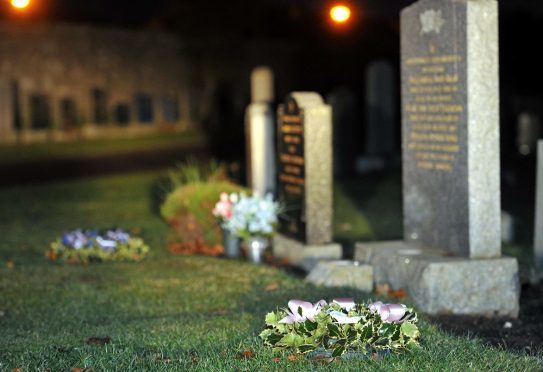 A Moray community has responded with shock and anger, following the "heartless" thefts of Christmas wreaths from two graveyards in Lossiemouth.
Police yesterday responded to the incident by appealing for witnesses who might have seen anybody acting suspiciously, in or around the New Elgin Cemetery and Oakenhead Cemetery in the town.
Elgin City South councillor, John Divers, questioned the mentality of people who would commit such crimes.
He said: "It's a heartless thing to do. It's something that always seems to happen this time of year. In the past, there have been toys and other mementos stolen.
"These are the sort of things that people do every year for loved ones. It will really devastate them. You have to question the mindset of the people that do this.
"I would hope they would return them. I doubt they would own up to it, because of how they would be viewed by the community."
Families with loved ones buried at New Elgin Cemetery were devastated, in the run-up to Christmas last year, after vandals defaced gravestones with spray paint.
Heldon Laich councillor, Dennis Slater, responded: "Stealing wreaths from people remembering loved ones at Christmas is as low as anyone can stoop. I hope police get the information they need to find who is responsible."
The commemorative items were taken from the Linkwood Road graveyard in Elgin and Inchbroom Road cemetery in Lossiemouth between 1pm on Monday, November 28 and 1pm on Monday, December 5.
Anyone with information has been urged to call the police on 101 or Crimestoppers on 0800 555 111.