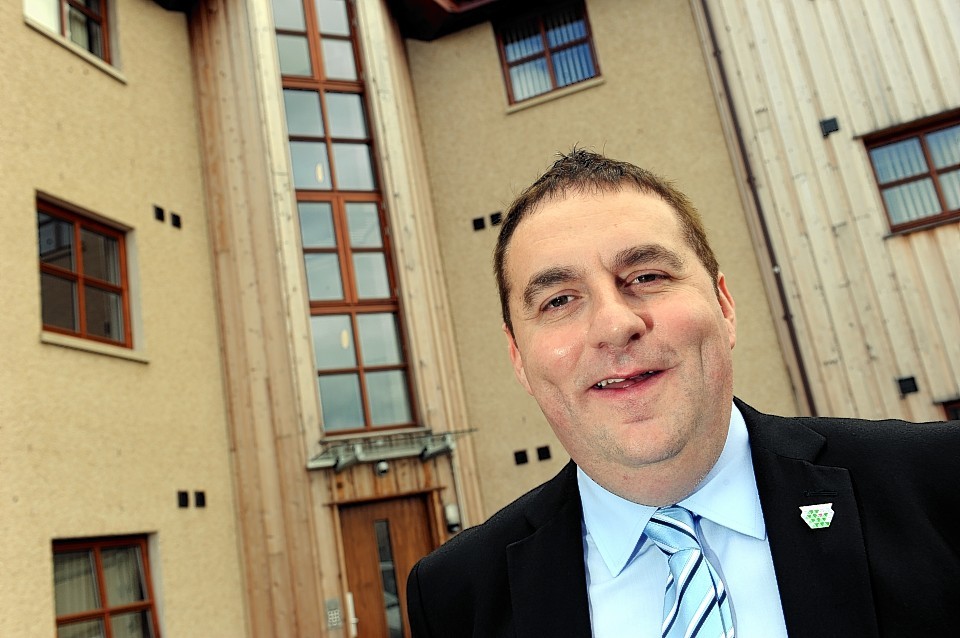 Moray residents with complaints about nuisance neighbours playing loud music and staging all-night parties could face a longer wait to have their problems resolved.
The council's communities committee will meet tomorrow to debate a string of changes to its policy on neighbour disputes and anti-social behaviour.
Under current guidelines, the authority aims to resolve complaints of all varieties within 20 days.
But figures being presented to councillors reveal that 537 complaints were received in 2014/15, followed by 515 in 2015/16.
And housing bosses say the staggering volume of disputes has placed "significant pressures" on the officers tasked with restoring peace to troubled areas.
They are now urging elected members to apply more relaxed limits on how quickly some disputes have to be resolved.
A report co-authored by head of housing and property, Richard Anderson, and senior housing officer, Emma Armit, sets out a new approach.
It suggests that the most serious complaints – such as those about drug dealing, racial harassment or assault – still be targeted for resolution within 20 days.
But they believe that timeline should be extended to 35 days when dealing with "non-criminal activity", such as "deliberate attempts to cause disturbance or annoyance to a neighbour".
They say such altercations usually reflect "a clash of lifestyles", and tend to involve unsubstantiated threats or harassment, music being played loudly and parties at unsociable hours.
And the document recommends that the deadline for disputes solely between two neighbours, and those about "the use of common areas", be stretched to 40 days.
Communities committee vice-chairman, James Allan, last night praised the officers involved for settling more than 85% of the complaints the council received in 2015/16.
And Councillor Allan, who represents the Elgin City South ward, stressed that Moray's statistics for dealing with anti-social behaviour complaints outshone many other local authorities.
He added: "It has to be said that having such tight deadlines for all the complaints puts a lot of pressure on officers.
"But it's important that people know our deadlines would still be a lot better than in many other parts of the country."
If the revisions are endorsed tomorrow, the amended policy will go out to public consultation before a further report is compiled in March.