A north-east man has made history after setting a new world record by hammering together a whisky cask in only three minutes.
Davey McKenzie, from Cornhill, completed the "astonishing" feat at the Speyside Cooperage on Saturday afternoon.
The 46-year-old is now a Guinness World Record holder, having assembled the 190-litre barrel in just three minutes and three seconds.
Mr McKenzie admitted to feeling nervous when he and three other competing colleagues were led to their workbenches by Keith's Strathisla Pipe Band.
He said: "We aren't used to that sort of attention, but I just had to blank it out and focus on the task at hand.
"The hardest part is standing the staves up and raising the barrel from the ground.
"The nerves went away once I managed that, and I was able to get into things."
Mr McKenzie went up against warehouse workmates, Brent Bowie, Kyle Cooper and Calum Lawson.
Guinness World Records had imposed a seven-and-a-half minute time limit on creating the casks, but every cooper managed it within four minutes.
However, the men faced an anxious wait after slotting the 28 staves and various metal hoops into place, while the barrels were tested to see if they were watertight.
There were sighs of relief when each of the containers passed inspection satisfactorily.
Mr McKenzie added: "There wasn't much in it between the four of us, we all spurred each other on.
"Of course, there was some competitiveness, but we all helped each other when we were practicing for it."
Mr McKenzie later toasted his win with a "wee dram" of the cooperage's own malt whisky.
The event was organised by visitor centre manager, Gill Reid, to celebrate its 25th anniversary and to mark the cooperage's 70th year.
She added: "I wasn't surprised that the record was achieved as these guys are so skilled.
"But there were gasps when Mr McKenzie downed tools and said he was finished after three minutes.
"The aim of the event was to showcase our coopers – without them, there wouldn't be a visitor centre."
Hundreds of tourists visiting Moray for the ongoing Spirit of Speyside Whisky Festival flocked to the warehouse, outside Craigellachie, to watch the spectacle.
Guinness officials had flown north from London especially for the occasion.
Moray MSP, Richard Lochhead, acted as master of ceremonies, and last night praised the craftsmen who took part in the challenge.
He said: "Witnessing the four coopers attempting to set a new world record was a sight to behold, and the fact that Davey McKenzie managed it so quickly was truly astonishing.
"The event was a powerful reminder of the skills and hard work that underpins an aspect of the whisky industry that is often underrated.
"After all, the interaction of the barrel with spirit determines the depth, flavour, and ultimately the taste of scotch whisky."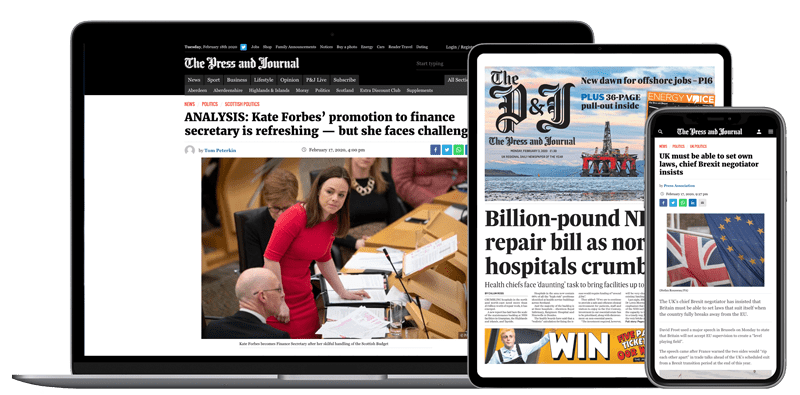 Help support quality local journalism … become a digital subscriber to The Press and Journal
For as little as £5.99 a month you can access all of our content, including Premium articles.
Subscribe