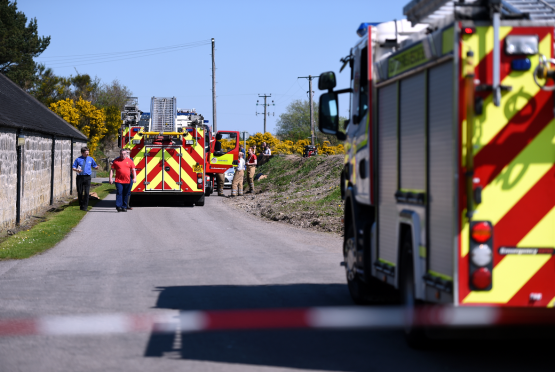 New figures have revealed the extent to which false alarms continue to plague fire crews across Moray.
It has emerged that 55% of local crews' time is squandered by racing to buildings where they are not required.
Yesterday, regional bosses outlined the challenges their crews face – and explained that the region's distilleries were chief contributor to the growing epidemic.
Moray group manager, David Meldrum, told councillors the service is investigating potential solutions with the Scottish Whisky Association.
Mr Meldrum said: "False alarms are a particular challenge for us, particularly with the number of distilleries in Moray and the amount of calls we get to them.
"We will work with distillery owners to drive these figures down, and provide them with as much advice and guidance as we can.
"By doing this we aim to improve the safety of Moray communities by ensuring our service is more readily available for genuine emergencies."
The local authority's police and fire and rescue services committee heard that crews were called out to 444 false alarms in 2015-2016.
Between April and September last year, firefighters responded to 53 false alarms in the Speyside area, which is abrim with malt plants.
Local senior officer, David Rout, said the service is hoping to move on to using a "risk-based" approach, whereby station chiefs can decide on whether to send crews to certain call-outs.
He added: "These unwanted calls give our firefighters an unnecessary burden."
Heldon and Laich councillor, Amy Patience, suggested that the costs associated with attending false alarms be passed onto businesses.
But Mr Rout said that legislation would need to be approved in order for that step to be taken.
The committee also heard that firefighters had visited 1,806 homes during the last financial year to perform safety checks.
Mr Rout explained that the crews had significantly surpassed a target number of 765.
He added: "We have focused on the most vulnerable and at-risk people, and the performance of our staff has been absolutely excellent."
And, amid heightened concerns in Tomintoul following a blaze which destroyed pensioner Joanna Davidson's home last year, firefighters visited 84 properties in the village to make sure they were safe.