The Duke of York marked the anniversary of a heroic Falklands mission during a trip to Moray yesterday.
Prince Andrew risked life and limb as co-pilot aboard a Sea King helicopter during the conflict with Argentina.
His aircraft acted as a decoy to lure Exocet missiles away from the vessels of the British task force during a deadly attack on UK servicemen.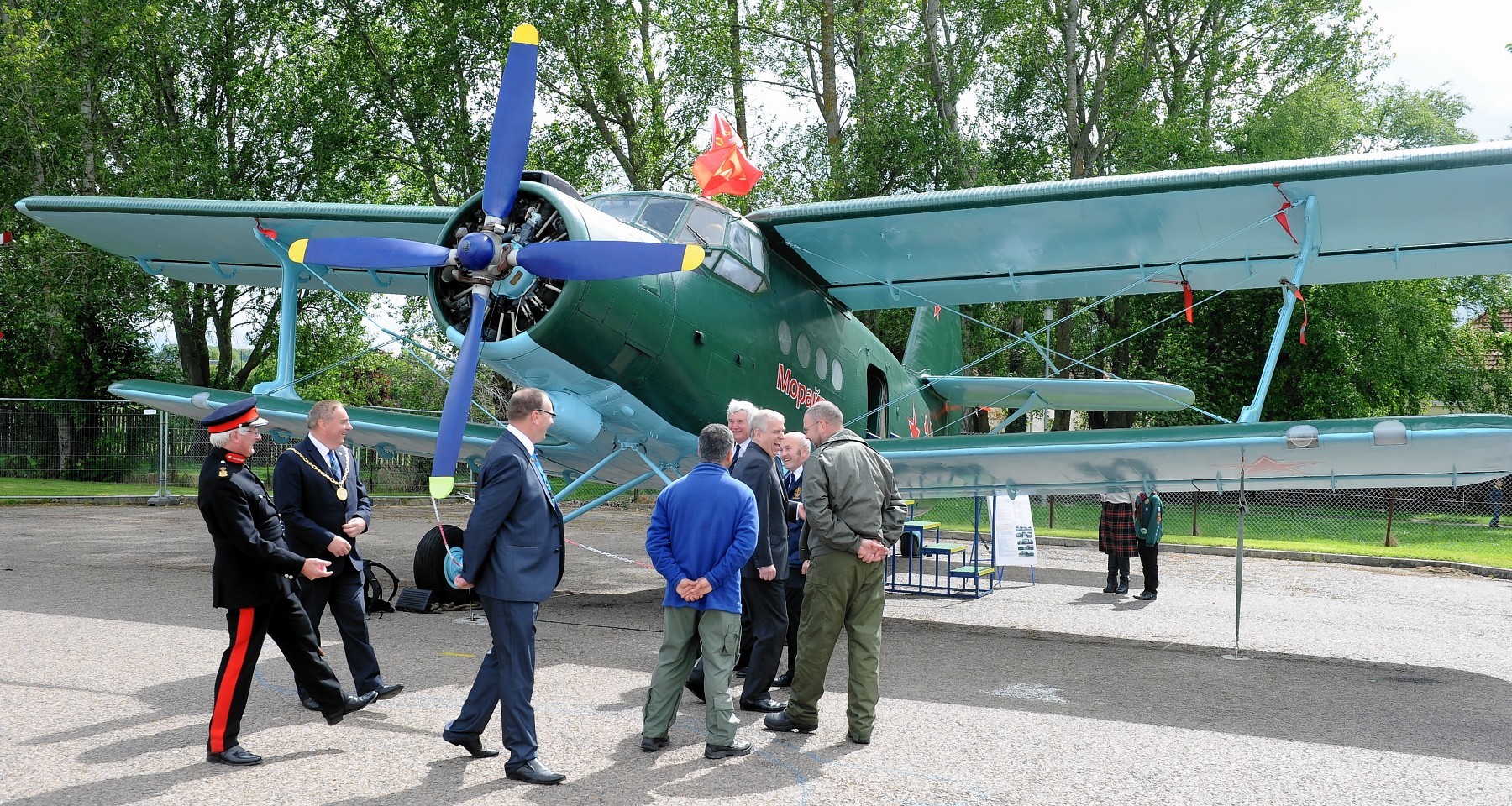 Yesterday the royal visitor climbed aboard a Sea King for the first time in decades at the Morayvia aviation centre at Kinloss.
And the royal was later presented with a model of the exact aircraft he flew in during the operation to wrest back the Falklands after the Argentine invasion.
He was there to mark the 35th anniversary of the Battle of Bluff Cove on June 8, 1982, when the Sir Galahad landing vessel was hit by bombs – killing 48 personnel.
Prince Andrew was greeted by Morayvia directors Stan Barber and Mark Mair and after entering the building, the Duke suggested some of the memorabilia on sale would make ideal presents for world leaders.
He said: "I'm always looking for novel gifts to give foreign heads of state."
The group wasted little time in taking their VIP guest to the gleaming Sea King helicopter which has become the venue's most popular exhibit.
The royal climbed into the craft, and was shown around the interior by the charity's volunteers.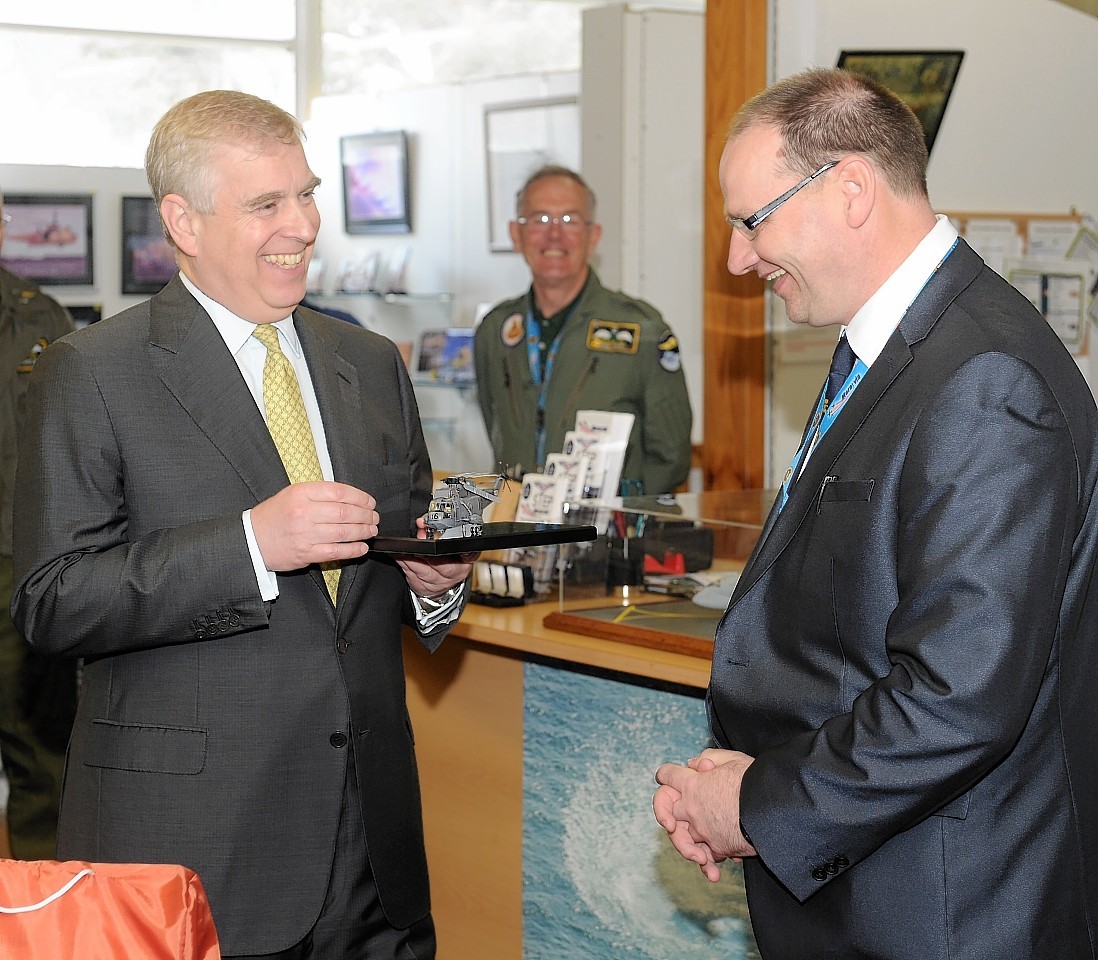 Former helicopter winchman, and Morayvia director, Bob Poutney then helped guide Prince Andrew through the indoor exhibits.
Mr Poutney revealed that he first met the Duke in 1972, when he was delivering mail to his mother, the Queen, aboard the Royal Yacht Britannia.
As the tour ended, the famous guest unveiled a plaque marking his visit.
He joked that every type of aircraft he had ever flown is "now in a museum" as he received a replica of the Sea King he used in 1982.
The model had even been painted with the correct register of XZ574.
Speaking afterwards, Mr Mair said: "I understand it's about 20 years since the prince was last in a Sea King, and he seemed impressed by it.
"But the purpose of the visit was to mark the 35th anniversary of his involvement in the Sir Galahad disaster, that is something we wanted to show our respect for."
Chairman of the Moray Economic Partnership, John Cowe, attended the gathering as a longstanding supporter of the venture.
He said: "A day like this is the icing on the cake for Morayvia, it is a phenomenal attraction."