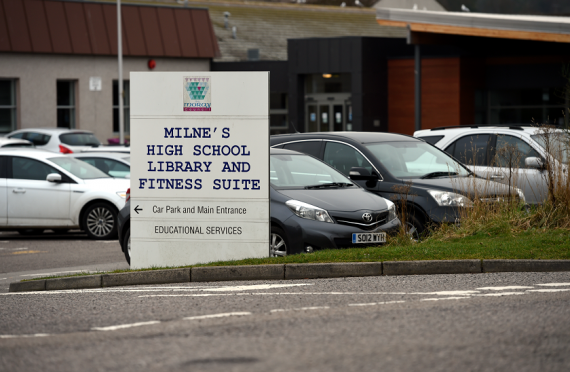 The management of a Moray school have been praised for fostering a "culture for improvement" in the classroom.
Yesterday inspectors from Education Scotland published findings from a visit to Milne's High School from earlier this year.
The collaborative work of staff and support provided by the additional support needs team were singled out for praise.
Inspectors ranked the leadership of the school and wellbeing of pupils as "good" while learning and attainment were graded as "satisfactory".
Staff have been encouraged to involve students more directly in planning and leading their own learning.
In a letter to parents inspector David Drysdale explained that there was no need for follow-up visits following his findings.
He said: "Most young people are motivated and keen to do well. There is scope, however, for teachers to raise their expectations of what learners can achieve by increasing the pace and challenge for some.
"The school has identified steps to develop approaches to questioning which will promote the skills of higher order thinking through placing a greater emphasis on analysis and evaluation."
Mr Drysdale added: "The headteacher, now in her second year in this post, has provided very effective leadership in making a number of necessary and well-judged changes.
"Overall, staff, parents and partners are positive and the sense of direction and changes which have been made in the school since her appointment."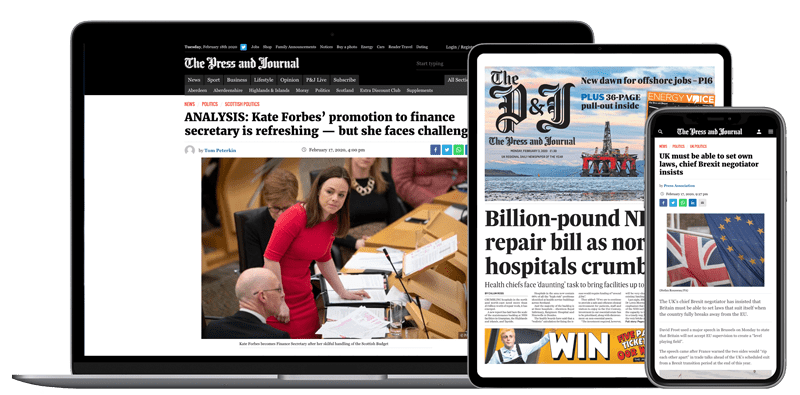 Help support quality local journalism … become a digital subscriber to The Press and Journal
For as little as £5.99 a month you can access all of our content, including Premium articles.
Subscribe