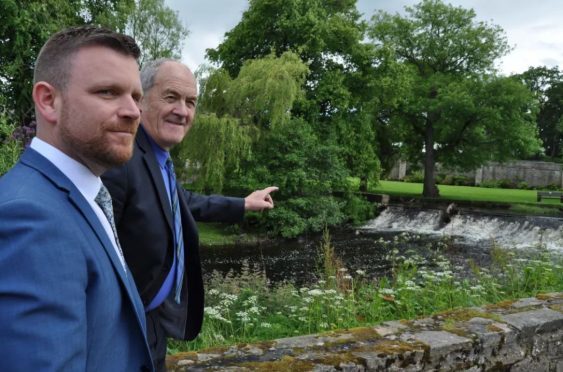 The leader of Moray Council has dismissed fears that a town river came close to bursting its banks during recent heavy rain.
Alarming pictures were shared online of raised water levels on the Burn of Mosset in Forres.
The torrential downpour led some locals to fear the £21million flood scheme – which was completed in 2009 – was not doing its job.
However, council leader George Alexander yesterday claimed the defences worked "like a dream" and the burn was never in any danger of overflowing.
He said: "The dam at Chapelton is designed to let the water flow through it at a controlled rate. If there is too much, it will get held back and won't come into Forres.
"The Mosset looked high and the water was pouring over the falls. It really looks quite dramatic when the level is rising and the water is brown the way it was.
"But the level was never going to get any worse than that. It will always rise to a certain level and then stop before it comes over the banks, that's what it is designed to do."
Business owners near the riverbank previously had to keep a watchful eye on the water to look for the first signs on an impending flood threat.
Gordon Brailsford, owner of the Mosset Tavern, revealed he had not been able to get insurance on the building's upstairs flat, because of the flood risk, when he took over the business 12 years ago.
He said: "We used to look out anxiously when the water level rose, but it is a huge relief not to have to do that now."
Dozens of homes were flooded by the Mosset 20 years ago after a huge amount of water suddenly surged through the town.
But the council leader believes calls for sandbags and other makeshift defences are no longer needed.
Mr Alexander added: "I'm aware there have been concerns about the burn silting and encroaching vegetation and that will continue to be monitored."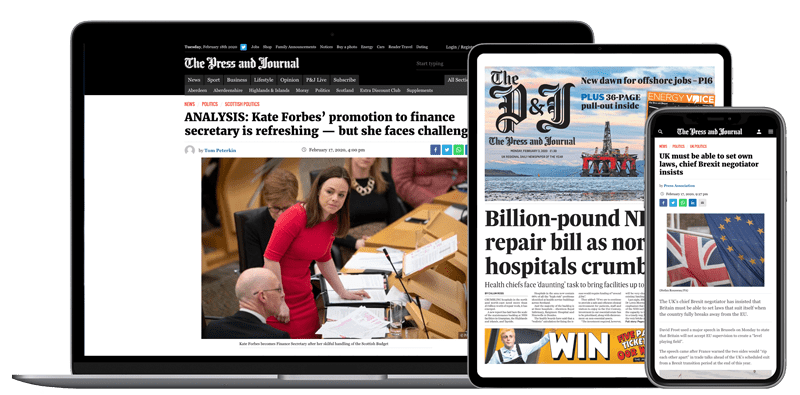 Help support quality local journalism … become a digital subscriber to The Press and Journal
For as little as £5.99 a month you can access all of our content, including Premium articles.
Subscribe