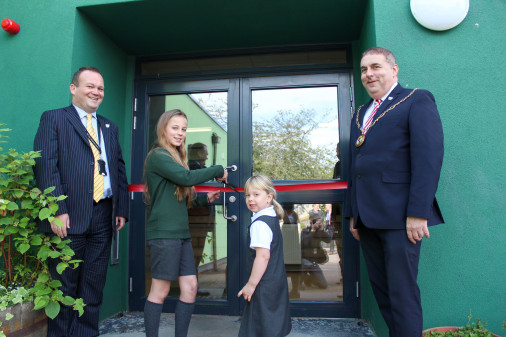 A Moray primary school is celebrating the completion of a major £4.5million refurbishment project.
Pupils at Applegrove Primary officially cut the ribbon of their new and improved building after almost two years of work by contractors Morrison Construction.
A number of improvements have been installed throughout the premises, including new windows, doors, and boilers to increase its energy efficiency.
Head teacher Lesley Meehan said the school was now unrecognisable from its former incarnation.
She added: "It looks like a completely different school from the outside.
"Being an eco-school is very important to us – we were recently awarded our sixth flag – and the work carried out will enable the school to be much more eco-friendly.
"We're all glad to be starting the new school year with the building works being finished."
Work on the project was funded by the Scottish Futures Trust and Moray Council, and also included rewiring, better plumbing, reconfigured classrooms and a upgraded roofing.
The 290 pupils of the Applegrove Primary, as well as the teachers and staff, all helped to design their new school by offering their ideas on the final details of the building.
Alex Johnston, construction manager and Morrison Construction said: "Without the cooperation of the school staff and pupils, it would not have been such a success."
Forres councillor and Moray council leader George Alexander added that he hoped the new and improved Applegrove would prove to be an attractive place to work for prospective teachers.
He added: "It's an extremely well-equipped school – I'm really impressed."