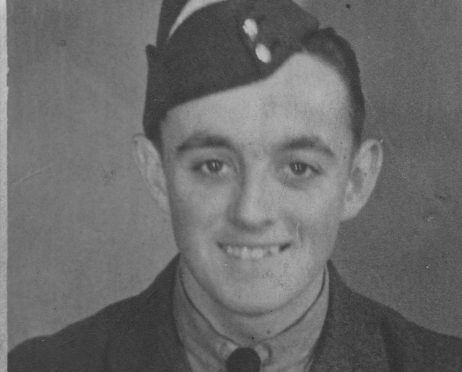 An RAF legend has revealed how training in Moray helped harden his resolve ahead of being captured as a prisoner of war during World War II.
Albert Gunn, 93, routinely went swimming in the sea to keep his spirits up while learning his craft at RAF Lossiemouth.
The extraordinary story of his capture and time in a German prisoner of war camp has now been published in a book.
Mr Gunn recounts the trials he faced while battling hunger and fighting to maintain his sanity in the Last of the Kriegies.
But before delving into that ordeal, he devotes special attention to his time spent at RAF Lossiemouth in 1943.
Mr Gunn writes: "I reported to RAF Lossiemouth and immediately started a spell of classroom work, which made me most impatient, as the one subject that seemed to give 95% of the gunners problems – aircraft recognition – I found as easy as eating my second helpings at mealtimes.
"Our billets were in Nissen-type huts in Lossiemouth itself, just off the beach.
"When I eventually started flying again it was most pleasant, after a night flight, to have a swim in the sea before going to bed.
"The aircraft we were flying were Wellington twin-engined bombers, a well-tried and well-liked aircraft."
Mr Gunn, of Burntisland in Fife, was 18 when he joined the RAF as a gunner.
He reveals the circumstances in which his Handley Page Halifax heavy bomber suffered catastrophic engine failure during a raid on Berlin in December, 1943, forcing the crew to bail out.
Mr Gunn parachuted into hostile territory and was seized as a "Kriegsgefangener" – prisoner-of-war in German.
He describes the moment of his capture, after being pursued by German soldiers, in dramatic detail.
"I knew immediately that something was wrong, and a torch was suddenly shone in my face and a large rifle thrust against my chest", Mr Gunn writes.
He was eventually taken to a camp near a town called Muhlberg, around 35 miles from Leipzig, and given the number 26977.
The airman weighed less than seven stones when he was eventually liberated by American and Russian troops in 1945.
A total of 55,573 airmen lost their lives and 9,838 became prisoners-of-war during World War II.