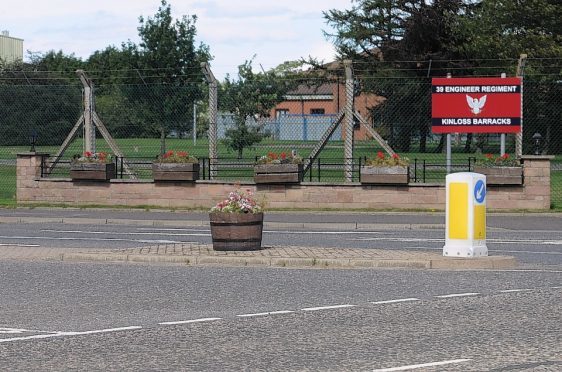 Kinloss Army Barracks will become a more welcoming place for families as thousands of pounds is being ploughed into creating a "vibrant" community centre at the base.
The Moray camp has been granted £14,8383 from a UK Treasury pot accumulated through banking fines.
The donation was issued as part of a £36million package distributed across the Armed Forces.
The barracks is home to the 39 Engineer Regiment, with more than 700 military personnel there, but the latest cash pledge is catered more towards their civilian loved ones.
Lieutenant Colonel, Jim Webster, explained that the creation of the new community centre was already underway.
But he said the fresh funding grant would "make all the difference" with regard to completing the project.
Lt Col Webster said: "Thanks to the efforts of Army Welfare Service, we have already seen the youth and family provisions at the 39 Community Centre really start to take off.
"This additional funding will make all the difference and I look forward to seeing this progress in 2018."
Moray MP, Douglas Ross, recently visited the barracks to learn more about the globetrotting heroics of the personnel stationed in the area.
Yesterday, he expressed his happiness that the site will soon become a more friendly place for the families of soldiers.
Mr Ross said: "I am delighted that £14,838 is coming directly to Moray to allow the Army Welfare Service to develop the Kinloss Activities Building into a vibrant community centre for the families who are based there.
"The people of Moray are proud of their links to our armed forces and I am particularly pleased that the families of serving Army personnel based at Kinloss will benefit from this money."
Mr Ross explained that some of the UK Treasury's other military donations will benefit Moray's forces community.
Douglas added: "As well as this grant coming directly to Kinloss, the well-known Kinloss Military Wives Choir will also be in line to benefit from the £50,000 allocated to support the 74 Military Wives Choirs across the UK."