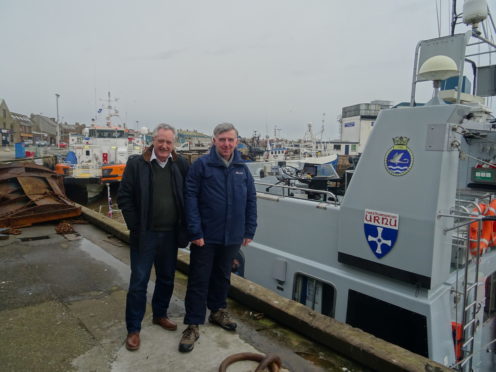 A maritime patrol craft from the Royal Navy has toured the north-east ahead of formal links being established with the force.
HMS Example has taken the short voyage from Peterhead to Lossiemouth to showcase the capabilities of a similar vessel that will soon bear the name of Scotland's great river.
HMS Spey is currently under construction by BAE Systems at its shipyard on the River Clyde and will be the last of five new offshore patrol craft.
Moray Council has already agreed to use the warship as an opportunity to renew historic links with the Navy.
Officers from the force piloted HMS Example down the Moray Firth coast as part of a familiarisation exercise ahead of the launch of the Spey next year.
The five-hour voyage is expected to be just the first step towards the region forging strong bonds with another arm of the military – after already playing host to bases manned by the Army and RAF.
HMS Spey will be nearly 300ft long with a flight deck large enough for a Merlin helicopter to land on and will be used to support counter-terrorism, anti-piracy, defence and anti-smuggling operations. It is also expected to carry a 30mm cannon.
The site that is now RAF Lossiemouth was previously operated by the force from 1946 to 1972 when it was known as HMS Fulmar.
Donald Gatt, Moray Council's armed forces champion, was on board HMS Example for the trip along the Moray Firth coast with Heldon and Laich member John Cowe.
Mr Gatt said: "The affiliation between Moray Council and HMS Spey will pave the way for a personal link between the Royal Navy and the citizens of Moray.
"Once settled, other affiliations with an RAF squadron and Army regiment, and in Moray's case, a Speyside distillery are expected to take place."
The first of HMS Spey's sister ships, the HMS Forth, was launched in August 2016 and is expected to become the permanent guardship for the Falkland Islands.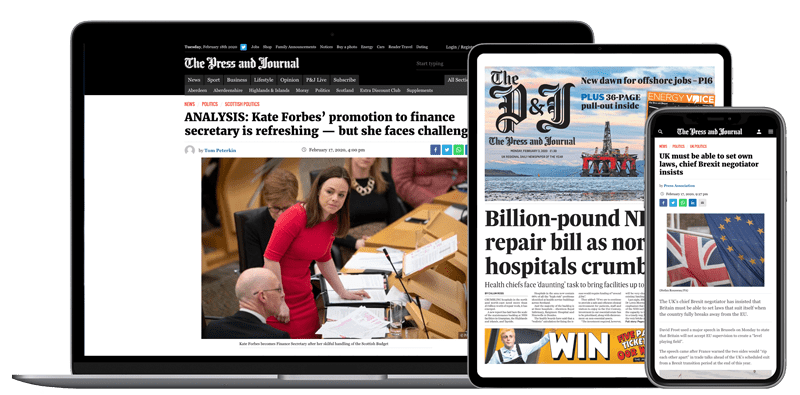 Help support quality local journalism … become a digital subscriber to The Press and Journal
For as little as £5.99 a month you can access all of our content, including Premium articles.
Subscribe