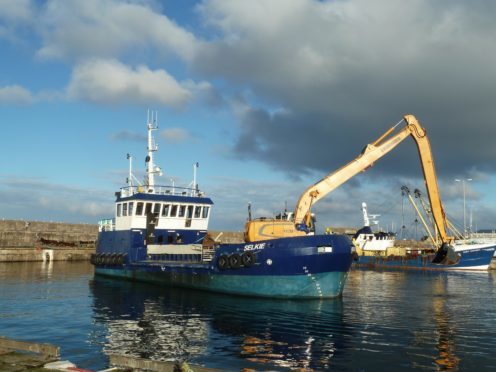 A dredger with the specific job of clearing the entrances to Moray harbours has become stranded on a sandbank.
The MV Selkie was launched two years ago with the task of clearing years of silt which had began to block ports along the coast.
The council-owned vessel has already been criticised for failing to provide value for money at a time the authority is slashing costs.
This week, residents in Burghead witnessed the 240-tonne dredger becoming stranded on a sandbank.
Crew on the Buckie-based vessel were forced to dump silt gathered in the bay overboard in order to lighten the load so it could float off again.
Last night, Moray Council explained that similar incidents were a "common occurrence" for dredgers operating in tidal basins.
However, it is the latest blow to rock the Selkie after its deployment was questioned, following confirmation the vessel only dredged for 71 days between January and the end of November last year and remained berthed for months.
Yesterday, a spokesman for Moray Council explained that the boat was not damaged during the unintentional grounding.
He said: "In aiming to maximise the quantity dredged from the harbour entrance before the tide dropped too much, the dredger touched some ridges on the sandbank on its way out to the dump site over high water.
"For dredgers in tidal basins, this is a common occurrence, as are the measures taken to lighten the load to float off.
"No damage was sustained to any part of the vessel."