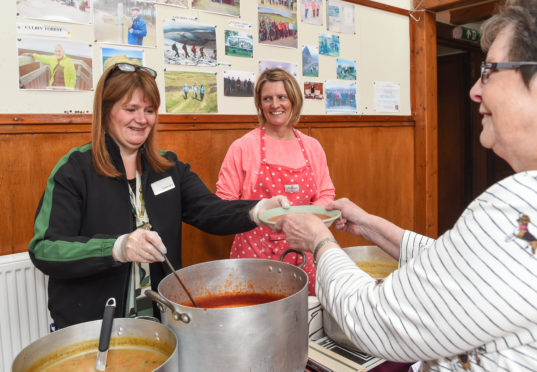 An Elgin-based food bank has called for more donations as they head into one of their busiest periods of the year.
Moray food bank serves people in need all over the region, but sometimes struggles to replenish its stock, especially during the summer months.
Volunteer development officer at the charity, Carrie Marlow, called on locals to donate their unwanted food to the organisation.
She said: "In the summer, we see more families needing food because they have children who used to get free school meals and they need food over the summer.
"It's always normally a quieter time for donations because folk will donate at Harvest, Christmas and Easter, but over summer they are less likely to do so.
"We often see our food stocks deplete slightly over the summer."
The Moray food bank served 2800 people in the last financial year – an increase of 500 on the previous year – and hosted a free community lunch yesterday to raise awareness of their cause.
The charity, working in partnership with Marks & Spencer, organised a spread at Elgin High Church, which included soup, cakes and tea and coffee for locals.
Miss Marlow added: "We invited people in who are on their own or isolated or facing food insecurity to come and enjoy lunch and meet some other folk and be involved in the community.
"We thought we'd use the money provided by Marks & Spencer to put on a free lunch for folk and invite all sorts of people."
In addition to helping vulnerable families by supplying them with food parcels, the charity also supplies different organisations with donations.
Miss Marlow said: "We also provide food for different organisations, so we get food from Marks and Spencers and other supermarkets that has an expired best before date and we can redistribute it to groups that need it.
Donations to Moray Foodbank can be given into the shop on 203 High Street, Elgin or money can be donated online at http://morayfoodbank.org.uk/.
The charity is most in need of such items as cereals, sweet treats like biscuits and cans of pudding.