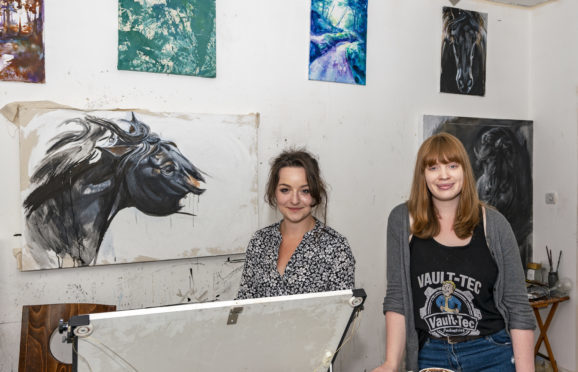 A new fund has been set up in Moray to support talented artists and encourage them to stay in the region.
The Moray Artists Bursary will help to boost local individuals working across the arts, screen and creative industries.
The bursary pot, worth £15,000, will be available to emerging and established artists throughout the region to help towards researching and creating new work or advancing their skills and abilities.
Awards will range from between £500-£1,500.
Rachael Horsburgh, a landscape and nature artist based in Elgin, said: "It's absolutely brilliant, I mean there's a lot of funding in Scotland for artists but when it comes north of Perth it's a miracle. So the fact there is something in Elgin for Moray is absolutely brilliant because we have been starved of all kinds of art funding for quite a while."
Charlie Fitzgerald, a professional equine artist also based in the town, is excited to see what the future holds for Moray as a cultural place.
She said: "I think the creative climate here has been starved. There's a lot of people coming fresh out of art school and not really knowing what to do.
"But if you're giving people the money to go and practice conceptual, new and vibrant art, it's going to do wonders for the culture up here."
The bursary has been set up by The Moray Place Partnership, which is an arts and culture development programme funded by Creative Scotland and Highlands and Islands Enterprise (HIE) in collaboration with local partners.
Sandra Morrison, a coordinator at the partnership, hopes that the fund will help to get talented young artists to stay local.
She said: "We hope that the fund will help established and emerging artists in Moray gain access to what they need so they remain inspired to create new and relevant work here in Moray."
This is the first time the bursary has been offered and it is open to any creative artist, scultor or dancer in the area, however they cannot be in full-time education.
Application forms can be obtained by visiting www.tsimoray.org.uk/moray-place-partnership and will be accepted until midnight on August 19.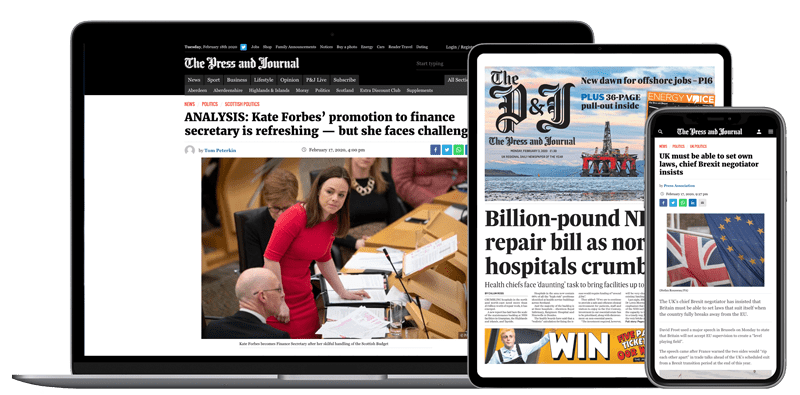 Help support quality local journalism … become a digital subscriber to The Press and Journal
For as little as £5.99 a month you can access all of our content, including Premium articles.
Subscribe