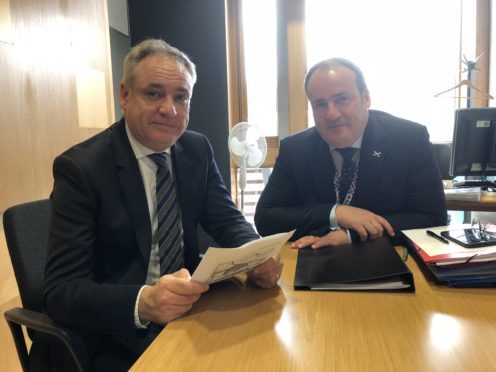 The Scottish Government has been urged to monitor the amount of power lines surrounding a Moray substation amidst concerns it could have a devastating impact on the surrounding landscape.
Moray MSP Richard Lochhead has long been perturbed by the visual impact of pylons in the region.
He has raised fears that with more energy projects in the pipeline, the presence of the Blackhillock Substation near Keith could result in the proliferation of above-ground power lines.
It was recently connected to the Dorenell Wind Farm, though the transmission operator Scottish and Southern Electricity Networks is using new and innovative composite poles in light of concerns expressed by the local communities about the potential impact of traditional pylons and poles.
Mr Lochhead met with Scotland's Energy Minister Paul Wheelhouse this week to discuss the issue and said: "Many local residents have real concerns that with Blackhillock substation acting as a magnet for future energy projects this could mean more pylons criss-crossing the Moray countryside.
"Clearly this has to be managed and monitored to avoid too much intrusive above-ground infrastructure.
"The minister recognised that the cumulative impact of secondary infrastructure was an issue for our local communities and was sympathetic to the concerns of residents. He's committed to exploring what can be done to help address these concerns."
A spokesman from Scottish and Southern Electricity Networks, who are charged with building the pylons, said the company was committed to working with local communities to create the best outcome for everyone.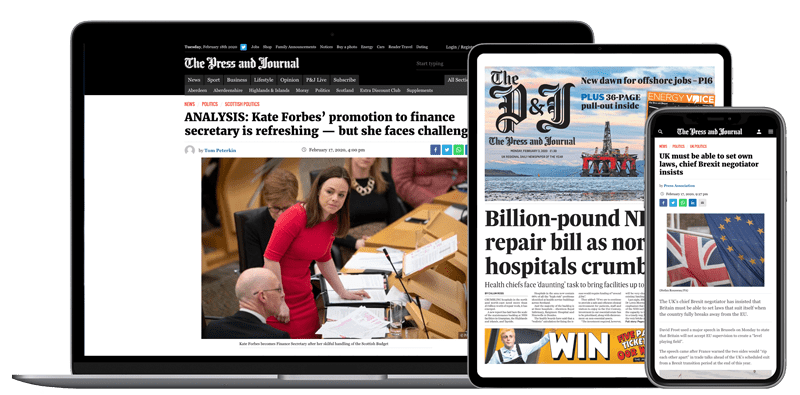 Help support quality local journalism … become a digital subscriber to The Press and Journal
For as little as £5.99 a month you can access all of our content, including Premium articles.
Subscribe