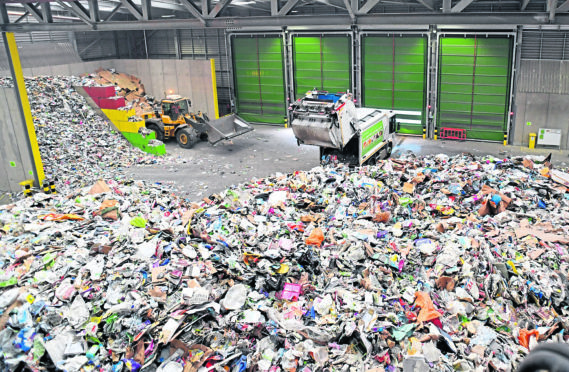 It is estimated that consumers in the UK munch their way through six billion packets of crisps every year.
However, almost all of the shiny wrappers are dumped in landfill because they can't be recycled as part of household collections.
Crisp giants Walkers were pressured into developing its own recycling scheme, which launched this month, after 330,000 people signed a petition urging them to do more to protect the environment.
The social media campaign encouraged members of the public to post the packets back to the company, which produces about 7,000 wrappers every minute.
This month, Walkers launched hundreds of collection points and a free postal address with recycling firm TerraCycle to divert the rubbish from landfill.
The collected packets will be cleaned and shredded before being turned into small plastic pellets, which can be used to make a variety of items including benches, plant pots and fence posts.