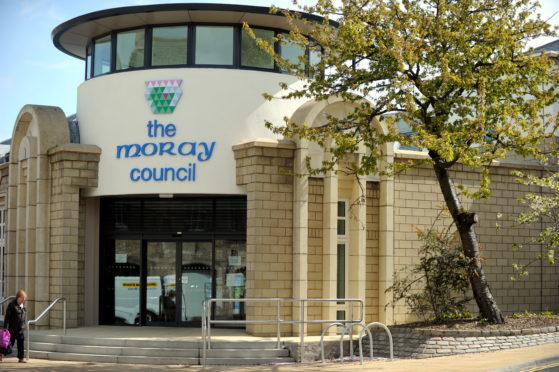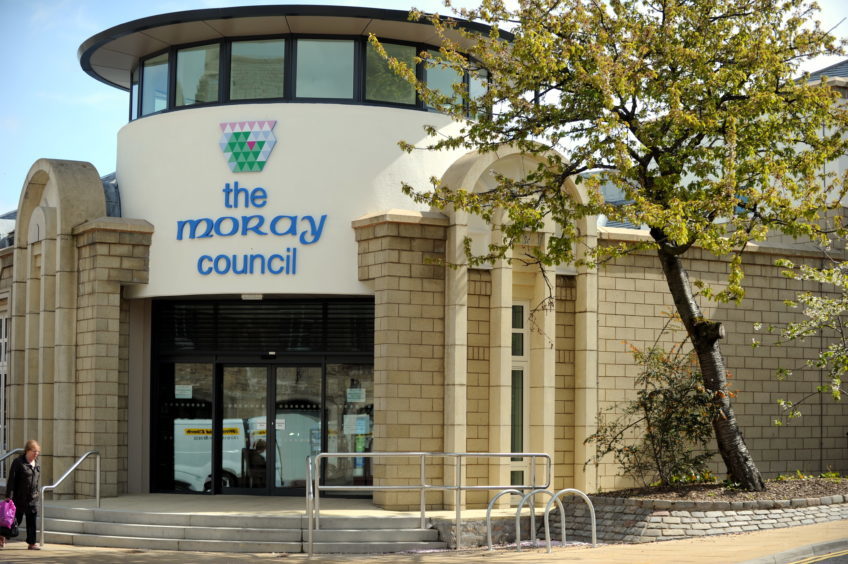 Fears have been raised that Scottish Government officials could be drafted in to tackle Moray Council's looming budget crisis.
The authority is desperately trying to identify ways to trim a further £8.1million from next year's books to stave off forecasted bankruptcy.
About 140 jobs could be lost amid the cuts that could also result in services being withdrawn and buildings closed.
---
>> Keep up to date with the latest news with The P&J newsletter
---
Now concerns have been raised that it may be impossible to prepare a balanced budget, following the Scottish Government's financial settlement announcement for councils last month.
Last night, the 7.1% cut to Moray Council was described as a "reality check" and a "kick in the crotch" by senior figures within the chambers.
And council leader Graham Leadbitter admitted there remained "a lot of work to be done" before a balanced budget was finalised.
Conservative group leader Tim Eagle said: "Budget drafts and being pored over by senior officers and administration councillors just now. I don't know what they say, but whispers in the corridors are growing louder.
"Could Moray be the first council in Scotland to put their hands in the air, phone the Scottish Government and say no, we cannot do this?
"If we did it would mean the appointment of Holyrood-appointed commissioners and the end of local democracy with an axe taken to services so many in our communities rely on."
Representatives of all council groups have already pressed the Scottish Government for a greater share of funding.
Savings of £43million have already been made over the last decade in cuts that have resulted in public toilets and town halls closing, bin collections reduced and school crossing patrollers withdrawn.
Yesterday, Mr Leadbitter admitted more work needed to be done before a balanced budget could be prepared by the SNP administration.
He said: "This is the most challenging decision that has faced the council and has brought with it unique challenges.
"But there is still more than a month to go before the deadline of February 27. At this stage it would wrong to speculate on what the outcome of all that work and ongoing discussions will be."
The Scottish Government insisted it has given local government an increase in funding despite themselves also experiencing a reduction from Westminster – but stressed it is the responsibility for individual councils to set their own budgets.
Yesterday, talks took place between the group leaders in the chambers in order to provide an update on the budget proposals.
Former council leader George Alexander, leader of the Open Group including five independents and one Conservative member, said: "We've known for three or four years that we were forecast to go bankrupt in September 2019. We've battled as much as we can but it's an extremely difficult situation.
"Nobody wants to do this. We could cut it back to just the services we are legally obliged to provide but that would make life unbearable."
John Divers, leader of the Moray Alliance, which comprises of three other independent members, said: "We've known this was coming since we were elected in 2017. Reserves have enabled us to pay for services in recent years but they're nearly all gone now."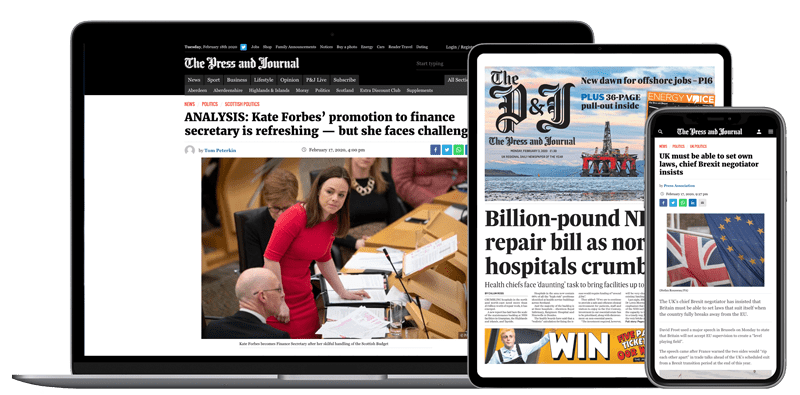 Help support quality local journalism … become a digital subscriber to The Press and Journal
For as little as £5.99 a month you can access all of our content, including Premium articles.
Subscribe