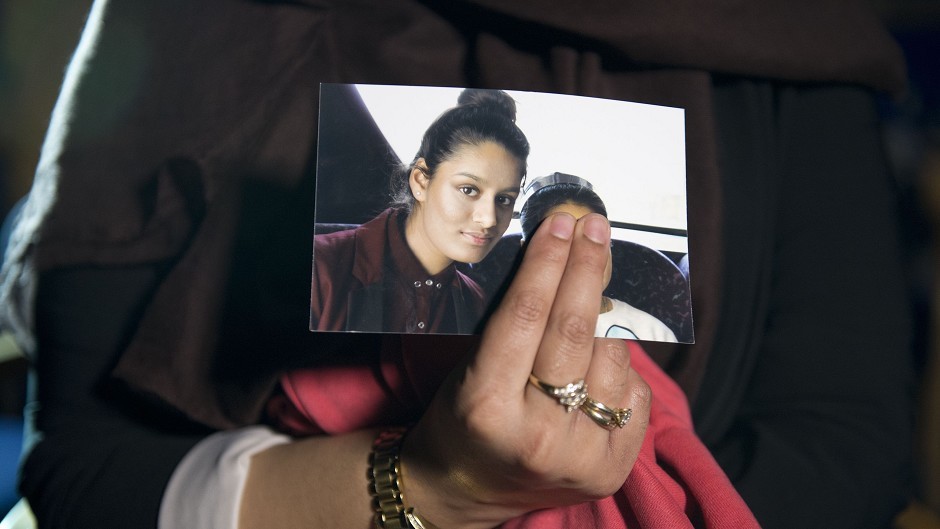 A Moray man who was fighting the Islamic State has said a British woman who ran to Syria to join the terror group and now wants to return to the UK must face justice in the Middle East.
Shamima Begum, 19, who became a jihadi bride in 2015 and is pregnant with her third child, has told The Times newspaper of her desire to return to her homeland.
But yesterday Elgin sniper Alan Duncan, who is currently in Kurdistan making a documentary, has said she should be handed over to Syrian president Bashar al-Assad or the Iraqi government "to deal with" after her child is taken off of her.
He added that IS was "regrouping" and predicted a new insurgency to begin.
IS has been battered in recent years and is now fighting in its last Syrian stronghold.
Ms Begum, who was 15 and a pupil of a London school when she left the UK, said her two other children had died and she was now fleeing the group to ensure the survival of her due baby.
However she said she had "no regrets" about joining and that seeing severed heads in dustbins "didn't faze me at all".
Mr Duncan said: "If she is returned to the west she would likely never see a day behind bars and would become a recruitment poster for future IS.
"The physical caliphate is finished but a new insurgency is already beginning and the next war is on the ideology.
"A general told me that they would come back to the west, take a holiday and be ready to carry out more attacks when they are instructed.
"Why shouldn't she face justice in the countries she committed her crimes?
"She gave up all her rights and freedoms when she joined a proscribed terrorist organisation and she has zero sympathy or empathy and certainly no regrets.
"All (IS) should stand trial where they committed their crimes, no ifs or buts. Western IS is more driven than local IS which is why they can't be allowed to return to walk free."
He added that he was making a documentary about his experiences.
He said: "More than 400 IS members have been returned to the UK, they are walking the streets and are a ticking timebomb.
"I am making a documentary now, the sacrifice of Kurds has been incredible and often overlooked. The coalition needs to keep supporting them.  "