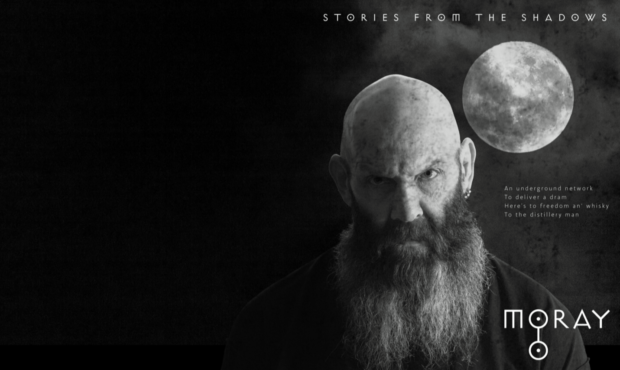 Members of the public have been getting involved in a heritage campaign aimed at promoting the region's hidden stories.
Called Discover Moray's Great Places, the project was created to help bring the history of legends from around the region to a wider audience.
To do this, a team of developers travelled around the place to talk to locals and gather up ideas about famous figures from yesteryear.
They held various open events and public consultations and launched a big book where people were invited to write about their favourite stories.
After collecting tales about six characters, including the real Macbeth and the Wolf of Badenoch, the organisations behind the initiative held a photo shoot, where locals were dressed up as the famed historical figures.
One of the content developers, Lara Munden, described the campaign as being a success so far.
She said: "The photo shoot was brilliant as we had lots of people in the community involved, including a local jewellery designer, and we shot all the characters except one.
"It was the sort of culmination of the first part of this initiative and followed on from a lot of public consultations, going to community events like the Burning of the Clavie and getting people to contribute their favourite things about Moray.
"It has definitely gone down well and everyone is very happy and excited about the potential opportunities that this project will bring."
The scheme was launched last year after being awarded £74,000 from the Heritage Lottery Fund and £50,000 from Moray Leader in the summer.
The objective of the initiative was to highlight the history of the region in imaginative ways and showcase it to the younger generation with a website being built and videos to be launched later on this year.
Moray Council is managing the two-year project and a spokeswoman for the local authority highlighted how excited they were to see it progress.
She said: "Moray's Great Places is a two-year project which will celebrate the coastal and country areas of Moray.
"So far, the community has contributed to interpretation, audience and development plans and these will shortly be available on the Moray's Great Places website.
"Excitingly, the rest of the project will see events, awareness raising of Moray's Great Places, and explore income generation opportunities and new partnership models for the cultural and heritage sectors."