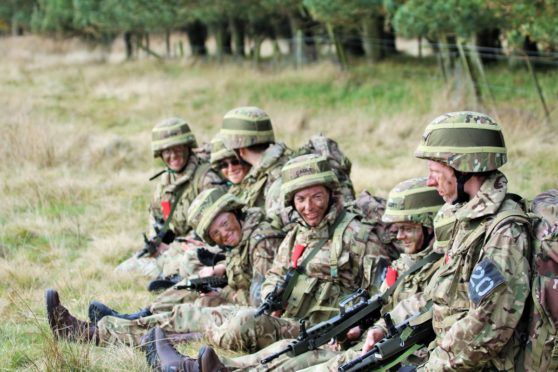 Army cadets from across the Highlands and Moray have sacrificed part of their Easter holidays to boost their leadership skills.
Eight members of from the 1st Battalion the Highlanders travelled to the Barry Buddon Training Camp near Dundee to take part in the arduous course.
The three-day sessions, which were open to 15 to 17-year-olds, tested their initiative and self-reliance by setting them demanding and challenging leadership problems.
Sessions focussed on recognising their own personal characteristics they should be trying to develop to serve them in whatever career they choose to go into.
As well as adding another qualification on their records, completion of the course now also qualifies the eight cadets for a newly created SQA qualification to be added to their CVs.
About 120 cadets from across the UK took part in the course including Kathryn Kelly from Fort William, 17, Andy Tait from Dingwall, 16, Harry Dawson from Alness, 16, Jakub Bialkowski, 15, Louise Curtis, 16, both from Elgin, Mia Bremner, 16, Rachel Ogilvie, 17, both from Forres, and Kyle Duncan, 17, from Culloden.
Mia said: "The cadet leadership course helped me to develop my personal leadership qualities and skills and meet many cadets from all over the UK."