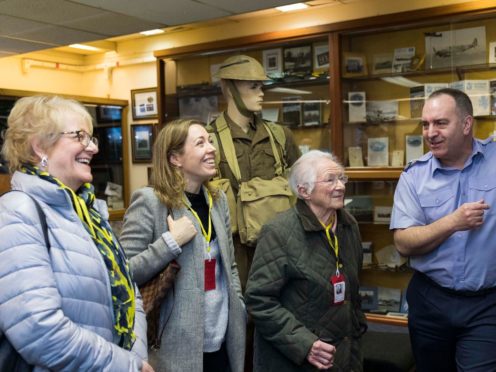 A Second World War veteran returned to RAF Lossiemouth on her 94th birthday to share memories of a bygone age at the base.
Ann Buchan was first deployed to Moray in 1943 as a communications operator for Number 20 Operational Training Unit, which flew Wellington bombers during the conflict.
Her job with the Women's Auxiliary Air Force (WAAF) was the equivalent of a modern-day air traffic controller – using radios to communicate with aircraft in the immediate vicinity and those on short training flights.
Yesterday, Mrs Buchan returned to receive a guided tour of the heritage centre at RAF Lossiemouth from personnel, alongside her daughter and granddaughter.
During the visit, she revealed she had been on duty when the air force sunk one of the German's leading Bismarck-class battleships, the Tirpitz.
---
>> Keep up to date with the latest news with The P&J newsletter
---
She said: "One Sunday afternoon, I think in late 1944 when I was on duty, I was told that there was a change from the usual routine.
"The WAAF corporal was plugged into the set and I would be too, though I would just be listening in.
"Two planes, I expect Lancasters from England, were to be taking-off from Losie to attempt to sink the German battleship Tirpitz, which was in a Norwegian fjord."
Later that day Mrs Buchan heard the bombers had inflicted damage to the vessel but not enough to sink it.
It was another two years until she discovered that the mission from RAF Lossiemouth had indeed sunk it.
Volunteers at the heritage centre were also fascinated to learn from Mrs Buchan that many French personnel were also stationed at the base during the period.
She said: "When we landed at the ballroom dance, I soon had a partner in navy blue uniform.
"This was unusual, and even more so as he had a foreign accent and broken English. It turned out that he was French and a wireless operator himself."
Mrs Buchan continued as part of the WAAF until the end of the 1940s, also serving at Melksham in Wiltshire and in Germany.
Volunteers at RAF Lossiemouth's heritage centre are currently gathering memories about the base as the 80th anniversary of its opening approaches next month.
Sergeant John Baxter said: "We'd like to hear from anyone with memories of working at the base over the past eight decades, especially from the naval years and in the more recent past."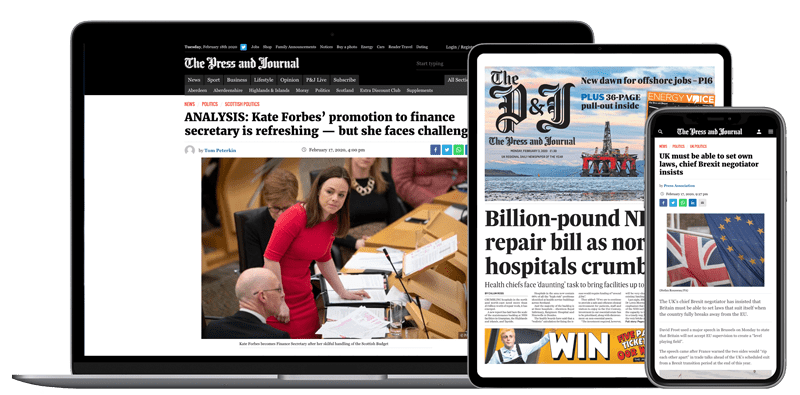 Help support quality local journalism … become a digital subscriber to The Press and Journal
For as little as £5.99 a month you can access all of our content, including Premium articles.
Subscribe