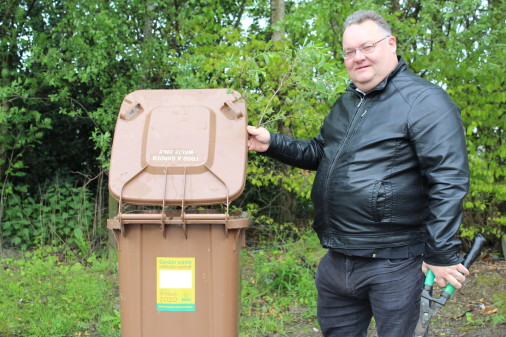 Community groups and charities maintaining green space on council-owned land in Moray will now benefit from free garden waste collections.
In recognition of the efforts to keep the region's green spaces beautiful, councillors have decided not to charge these groups for collecting garden waste every fortnight.
It's expected that this will benefit several organisations and community groups in Moray, and the volunteers who dedicate hundreds of hours per year to cut grass, plant flowers and maintain council-owned pockets of land and open spaces in towns and villages across the region.
Leader of Moray Council, Graham Leadbitter, said: "We appreciate the dedication of these groups and the pride they have in keeping our open spaces looking good for the benefit of residents and visitors.
"Introducing any new major charging policy does bring with it challenges and when it became apparent that there was an issue I discussed it with council officers and councillors across the political groups.
"As a result we are now in a position to offer free garden waste collection permits to those organisations maintaining council-owned green space.
"I want to thank the individuals who give up their time to carry out gardening activities, and assure them their efforts are not in vain. Any eligible groups who have purchased permits will be refunded, and we're in the process of printing specific permits for approved community use."