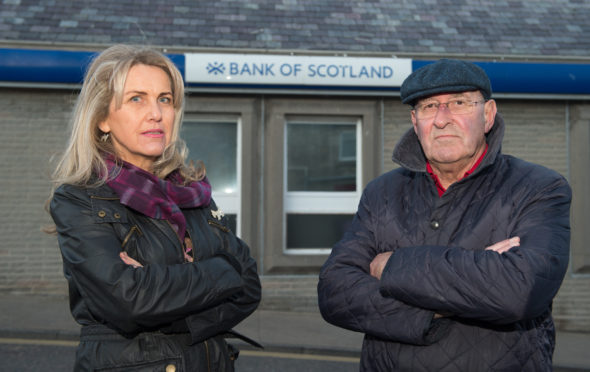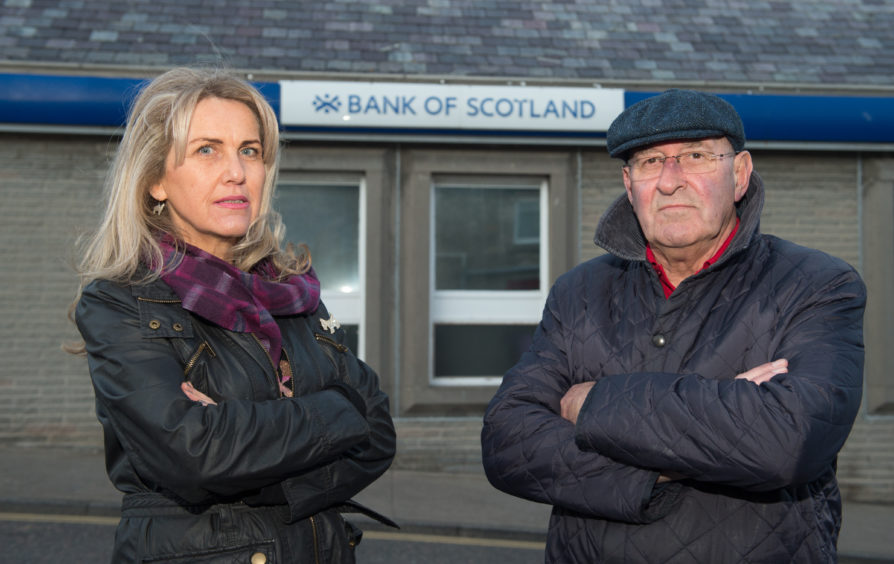 Campaigners in Moray who have been fighting to keep the last bank in their community believe their cause still has a "glimmer of hope".
The Bank of Scotland in Lossiemouth will shut its doors for the final time today, leaving the town without a branch.
However, the local community council has refused to give up hope and wrote to firms across the country to ask them to consider moving to the area amid a projected upturn in trade due to the RAF expansion, which is expected to bring 2,000 people to the region.
Now it has been revealed that the group has had talks with two national brands to try and entice them to Lossiemouth.
Community council chairman Mike Mulholland said: "There is still a glimmer of hope that we could still have a bank, or at least a derivative of one with them opening a counter in a shop like the Post Office does in places.
"One of the companies has said they were promised support in other places they opened and it didn't happen, which hasn't helped our position, but I think Lossiemouth is different because of the amount of people due to be moving here.
"If we were to pull off a counter somewhere then it would at least be a partial victory for us."
The Bank of Scotland announced the "difficult decision" to shut its branches in Lossiemouth and Keith, which closed its doors two weeks ago, due to a downturn in trade – revealing that more than two thirds of customers in both locations already use internet or telephone banking as well.
---
>> Keep up to date with the latest news with The P&J newsletter
---
Both towns have been added to the firm's schedule for its mobile bank following the decision.
The most recent closure in Lossiemouth comes after TSB, Clydesdale and Royal Bank of Scotland have all pulled out in recent years.
Heldon and Laich councillor James Allan fears that accessing cash in the town could become more difficult with one less ATM for shoppers.
He said: "It's sad to see the Bank of Scotland go, particularly as not so long ago we had four banks and the town is on the up with the RAF investment.
"The bank machines that have been left with can't cope with the demand at the moment, this is just going to make it more difficult."