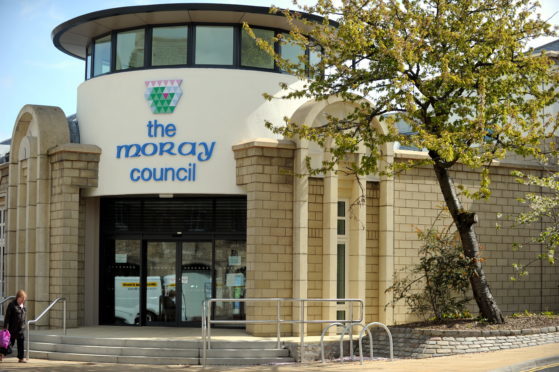 A Moray teacher faces being struck off after being involved in a string of alleged incidents involving 11 pupils.
Pupils at one of the region's primary schools are said to have been hurt during the reported altercations with the staff member, between August 2016 and January 2017.
They included pushing one child's head into a book case, forcibly dragging one back to their seat and squashing another pupil's fingers between two tables.
Yesterday a private General Teaching Council for Scotland (GTCS) hearing began to establish whether the staff member remains fit to teach.
The teacher – who has not been identified in papers – is accused of shouting and using "intimidating behaviour" towards their class during the 2016/17 academic year, causing the pupils alarm and distress.
On January 23, 2017, the teacher allegedly pushed a student, identified only as Pupil A, into his desk to their injury as well as "forcefully" pulling their arm.
Further incidents are reported to have occurred during the same sessions, which included "grabbing and pushing" Pupil B, causing him to trip and sustain a head injury.
The teacher is also accused of placing their hand on the chest of Pupil C, pushing him back in his seat and leaving a red mark on him after grabbing his arm.
A fourth pupil, known only as Pupil D for proceedings, allegedly had the staff member's nails dug into her arm, while Pupil E had a finger "squashed" between two tables after the teacher "knowingly or recklessly" pushed them together.
During the same academic session, Pupil F is reported to have been pulled back inside the classroom after her rucksack was "grabbed", which caused her to almost fall.
Pupil G is said to have been pushed on at least four occasions, while it's alleged Pupil H was "forcibly" dragged back to her seat in the class.
Finally, the teacher is accused of pushing the back of Pupil I's head, causing him to hit a book case, pulling Pupil J backwards by the shoulder and hitting Pupil K on the head.
A spokeswoman for Moray Council explained it would be inappropriate for the authority to comment while the GTCS hearing remains in progress.
The session is due to continue today and on Friday.
Dates have also been scheduled on Thursday June 27 and Friday 28.