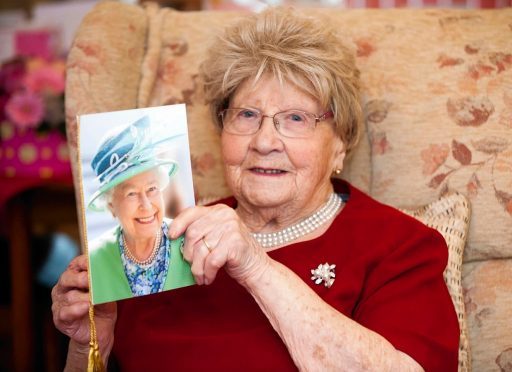 A Moray pensioner who continued to live at home until her final days has died at the age of 103.
Janet Shand was born to the Grant family in April 1916 in the rural village of Kellas, south of Elgin, before becoming a cherished part of the region's community.
Life was hard during the years immediately following the First World War with Mrs Shand being the youngest of 10 children in the household.
Trips to the school in nearby Dallas involved crossing a mile of moorland regardless of the weather.
She left school at just 14-years-old and travelled to London two years later to begin a career in domestic service.
She moved back to her native Moray on the brink of the Second World War, when she met and married her husband Jimmy Shand in 1939.
The couple ran an agricultural contractor business from Orton after Mr Shand returned from wartime duty with the Seaforth Highlanders division.
Their first son James, who tragically died in a car accident when he was just 18, was born in 1951 followed by Robert in 1955.
When Mr Shand died in 1968, Mrs Shand ran the business herself until 1970 when she sold it and moved to Elgin.
She is survived by her son Robert, daughter-in-law Lorna and grandchildren Niall and Justine.
A celebration of Mrs Shand's life will be held today at 1pm at Speymouth Parish Church in Garmouth. Donations if desired will be collected for Marie Curie Nurses.