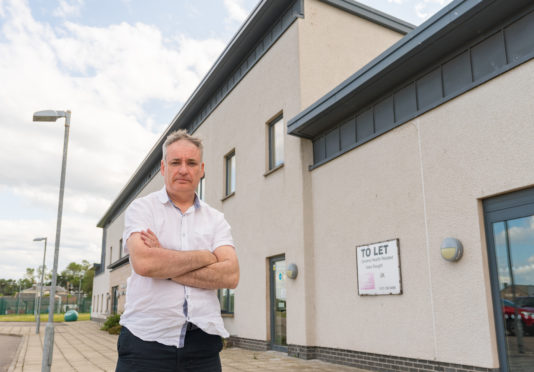 Disabled people in Moray are facing round-trip of 100 miles after the region's only assessment centre was shut down.
The Department of Work and Pensions has closed down its disability assessment centre in Lossiemouth.
It means claimants must now make a 100-mile round trip to Inverness to take part in the work capability assessments that determine whether they are eligible for benefits.
Last night, the DWP was branded "heartless" over the decision amid concerns vulnerable people would struggle to make the long trip.
A spokesman for the Centre for Health and Disability Assessment insisted efforts were being made to find another local site to hold the tests and said that in the meantime, home visits or paid taxis would be offered.
---
>> Keep up to date with the latest news with The P&J newsletter
---
But local MSP Richard Lochhead still wants answers on why the decision was made to shut the centre in Lossiemouth, and claimed it added to the worries of many people requiring benefits.
He said: "This strikes me as a ridiculous decision that's been taken hundreds of miles away in London with no idea of what it will mean for people in our local communities.
"Some of the most vulnerable people in Moray will now face a round trip of 100 miles to be assessed and many of them will have no access to public transport.
"I know from the cases that come into my office that these assessments cause a great deal of stress and it is completely heartless for the UK Government to expect my constituents to make this long journey.
"Tory welfare reforms are causing real hardship in communities across Moray – to force people to go to Inverness for their assessments on top of that is a complete kick in the teeth."
The Centre for Health and Disability Assessments carries out the appointments on behalf of the UK Government to decide whether someone is fit to work or should receive benefits.
Locals previously attended the Moray Coast Medical Practice to undergo the tests, but must now go to Baron Taylor's Street in Inverness.
Elgin City North councillor Paula Coy urged the DWP to re-consider the closure due to the remoteness of the region.
She said: "Asking people who are very often at their most vulnerable to travel such a distance is a disgrace, add to that the rurality of Moray and it's going to be an impossible task for some.
"The logistics of simply getting to Inverness and locating the assessment centre, which isn't that central, could just be too much for people.
"They (the DWP) must acknowledge that people with severe disabilities and illnesses, including terminal illnesses, should not be forced to undertake this journey to get the benefits they're entitled to."
A spokesman for the Centre for Health and Disability Assessment said: "We are working closely with the DWP to find an alternative assessment centre in the local area.
"During this time, we are offering local customers either home visits or paid taxis to the nearest centre in Inverness. We apologise for any inconvenience caused."