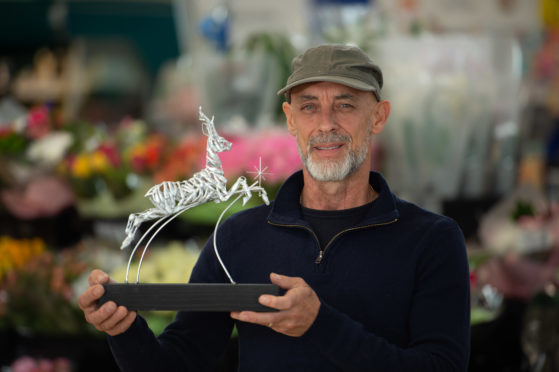 A metal sculpture of herring merged into the shape of a deer has been chosen to form a gateway entrance to Buckie.
Entries were invited from local residents to create an installation to reflect the heritage of the Moray town.
Yesterday, it was announced that Carn Standing's concept, Buckie's Darling, was chosen as the winning design by the judging panel, which will be handmade in the artist's Portsoy studio.
He said: "I started to see the herring within the body of the deer as a composition to unify the two things, and a symbolism for the uniting of the several villages which led to the Buckie we know today.
"The silver darlings merged into the body of the deer would be arranged as a turning shoal of fish to maximise the movement of the sculpture, to bring it alive."
Moray Council ran the competition to design the gateway, which has been funded by £25,000 from Tesco during the construction of its store in the town.
The sculpture will be put up at the entrance to Buckie near the supermarket.