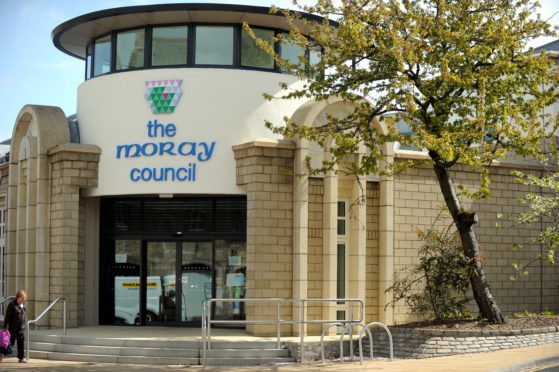 Moray Council is expecting to move forward with £6.5million worth of affordable homes before the end of the year.
The authority has already met its target of building 28 new properties in Buckie, following the completion of the Letterfourie development.
Meanwhile, work has already started on a further 102 properties spread across Elgin, Hopeman and Mosstodloch with construction due to start on another 67 homes in Keith and Aberlour.
The local authority has set a target of completing an average of 65 homes a year until 2022 to keep up with the growing need for such properties in the region.
It currently has more than 3,500 applications for a tenancy on a waiting list.
Communities committee chairwoman Louise Laing hopes the housebuilding momentum can also help to sustain smaller settlements.
She said: "I'm delighted that we are building in rural communities, in areas where council houses are like hen's teeth.
"School rolls in some of our towns have been reducing year-on-year and a lack of affordable housing is one of the causes.
"Building houses, along with the downsizing scheme of offering an incentive to move to a smaller home, should help alleviate the problem we have at the minute of parents sleeping in their living rooms to give their kids space to sleep and study whilst in an overcrowded situation.
"It's vital that younger folk with expanding families find affordable accommodation so they can stay and not have to move into the bigger towns."
Construction crews are already on site for projects at South Glassgreen in Elgin, Forsyth Street in Hopeman and a project in Mosstodloch.
A project for 30 new homes at Speyview in Aberlour was granted planning permission recently and it's anticipated it will be finished in April 2021.
Meanwhile, proposals for the Banff Road project in Keith, which is expected to be completed in October next year, remain out for tender.
During yesterday's meeting of the council's communities committee, Keith and Cullen councillor Donald Gatt asked about the "cost viability issues" holding up the development.
Housing strategy and development manager Graeme Davidson said: "There are long-running difficulties which developers have had in making this project viable due to major service diversions needed across the site.
"There are additional costs that weren't anticipated and the costs continue to go over the benchmark that we would be prepared to pay.
"At this point, we have not seen revised costings."