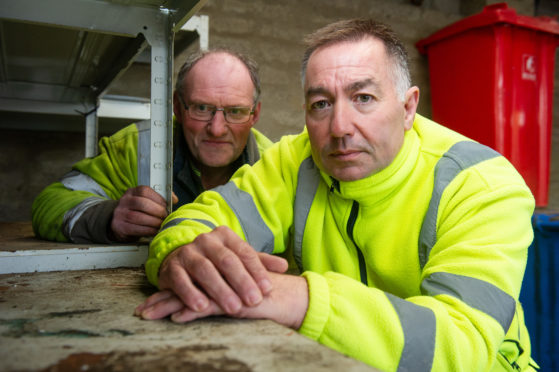 An investigation has been launched after vigilant staff at a Moray recycling centre averted potential disaster after spotting two boxes packed with explosives.
The waste site in Keith was sealed off by police earlier this week after the suspicious items were discovered dumped on shelves.
Yesterday it was revealed that the metal boxes contained more than 50 detonator charges, similar to those used to blow up large rocks in quarries, as well as an explosive plunger and wiring.
Bomb disposal teams sent to the yard by the Army later identified the items as a demolition kit dating from the Second World War.
Despite the age of the items it is believed they may have still had the capability to cause "significant damage" had they ignited.
Mike Neary, Moray Council's waste manager, said: "They could have ended up down in the Central Belt in a reprocessing plant.
"I don't know what would have happened to them if they were compressed at all or if they were exposed to a spark or even a bit of heat.
"They could have caused severe damage while being transported or while being processed."
Site attendant George Burgess discovered the metal boxes left on shelves set aside for small electrical items.
It was when he went to move the boxes to a secure place that he grew suspicious about the contents after spotting wiring through a slightly ajar lid.
Acting charge hand Jim Durkin recognised the charges due to having family who have worked in quarries and immediately notified emergency services about the potential incident.
An investigation undertaken by council staff on the site has concluded that the items were left without any malice.
But yesterday the authority's health and safety staff met with the team to start their own probe.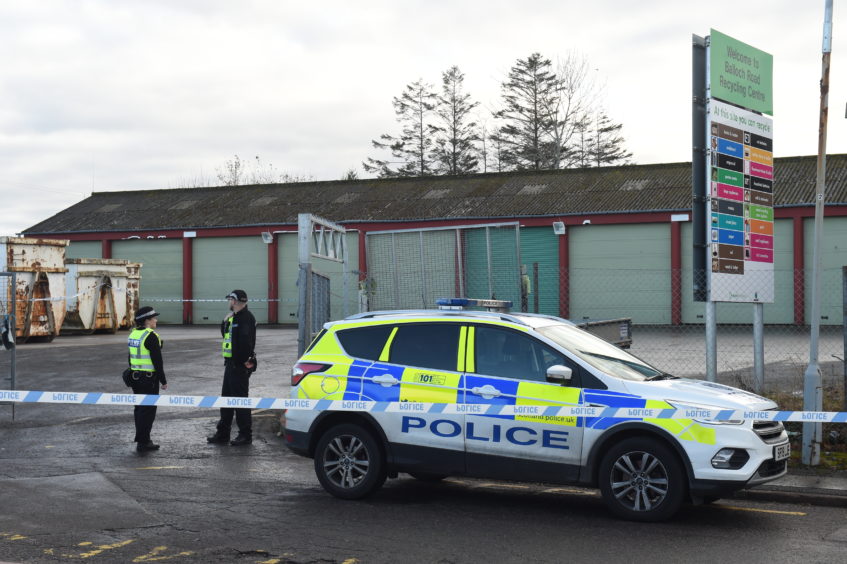 The vigilance of members of staff on duty at the time of the shock find has been praised by Moray Council.
Mr Durkin said: "I had a good idea what they were when I saw them because I could see the hand crank and detonators and knew they might be dangerous."
Mr Neary added: "Explosives aren't something that we actively advise people not to drop-off – there's perhaps an element of expecting people to use common sense.
"In this instance it appears as if somebody has left them here innocently, perhaps without knowing what they were, because they were left in the electrical section and not in one of the large skips."
Bomb disposal teams from the Army moved the explosive charges to the nearby Blackhillock Quarry before carrying out a controlled explosion on Wednesday evening.