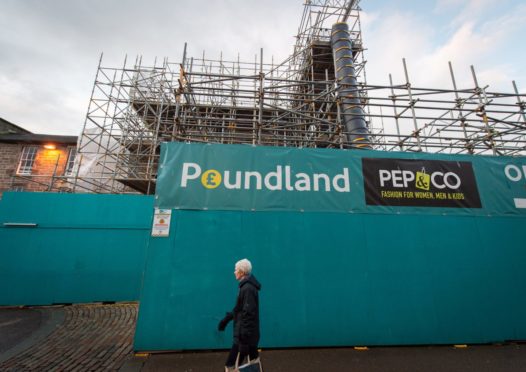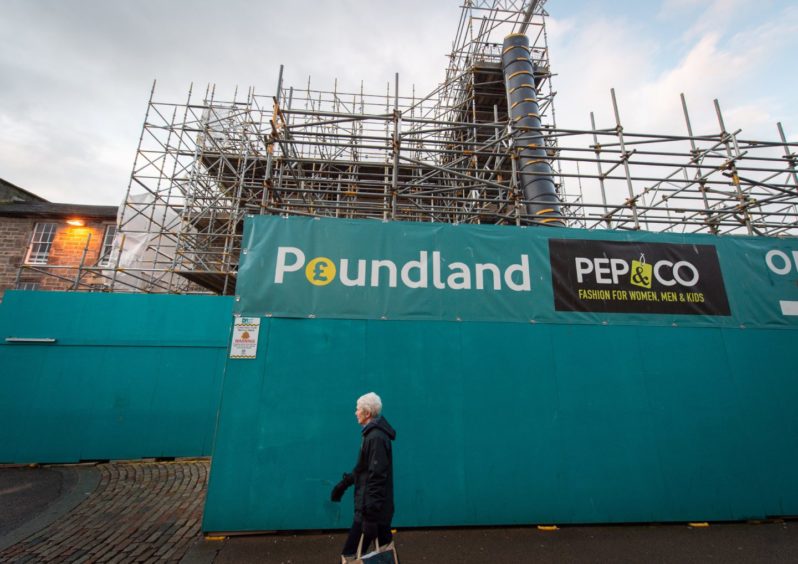 Hopes have been raised that repairs could finally be carried out on an Elgin town centre building after a national retailer concluded a deal to buy the property.
The Poundland store on Elgin's High Street has been shrouded with scaffolding since May 2018 due to fears it might collapse.
Now it has been revealed the discount chain has bought the Victorian building – making it the first property the firm has owned during its 30 years of trading with more than 800 stores.
Detailed plans are currently being drawn up that will involve the "extensive demolition" of parts of the sandstone structure before it is rebuilt, with the upper floors brought back into use as residential accommodation.
Ben Wall, the retailer's head of portfolio management, said the project has already cost the firm more than £1million with "significant" expenditure still forecast.
However, he stressed that pulling out of Elgin was never a prospect.
He said: "We had wanted to work with the previous landlord to firstly make the building safe then make repairs. When it became clear that wasn't going to be taken forward we looked at buying it.
"I can't stress enough how much of a very unusual option this has been for us to take. We traditionally lease property, this isn't something we have ever done before but we wanted to take control of the situation.
"We don't want to see any more negative impact on Elgin's High Street. We're 100% committed to town centres all over the UK, we hope this will be a real boost to Elgin and help make it more vibrant."
Specialist scaffolding surrounding the Poundland store, which is fondly remembered as the former home of Woolworths, is currently keeping the deteriorating structure secure and safe to prevent possible collapse.
Significant damage has been caused inside the grade B-listed former Victorian bank by water seeping through the roof and eroding stonework inside. It is understood that some floors inside have already collapsed.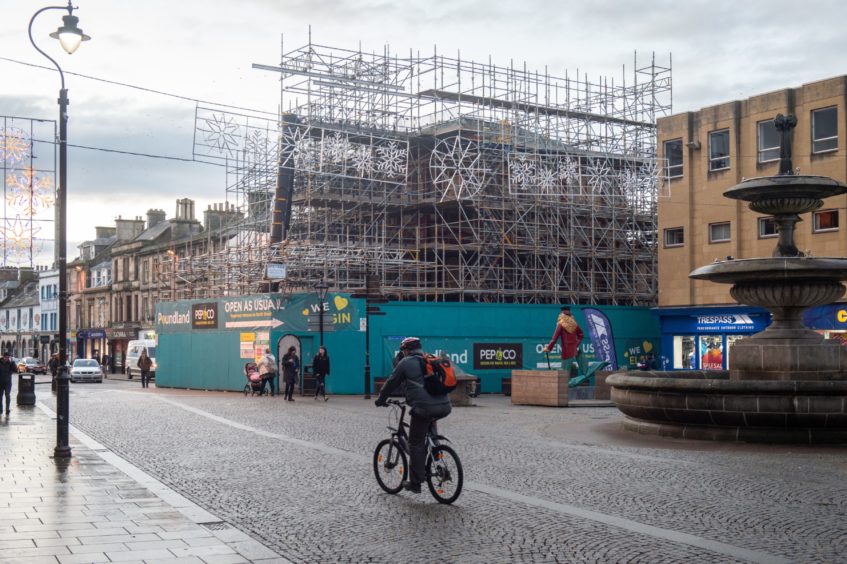 Poundland began trading again from the site through a temporary entrance within two months but the disruption has led to North Street being shut since Moray Council served the dangerous building notice in May 2018.
Gill Neill, chief executive of Elgin's business improvement district, praised the commitment of Poundland to the town.
She said: "It's incredible that they've taken these steps. A lot of other companies might have just cut their losses and walked away so it's great that Poundland has committed to Elgin.
"The shop is already a big draw for people coming into the centre. Extra accommodation will be a big boost though because if there are more people living in the centre then there will be more people using the businesses and services.
"It's a very prominent corner building too. Hopefully it will look beautiful once again once the work is done."