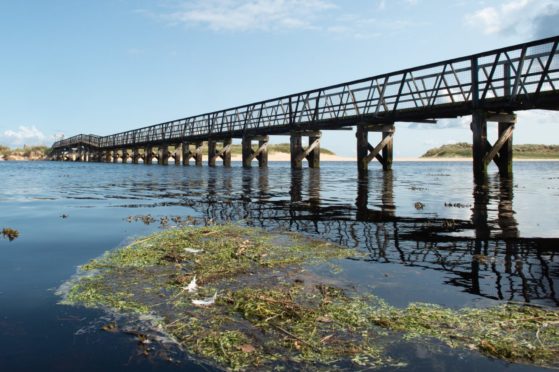 Warnings have been issued that a project to replace a popular footbridge in a Moray town may not go ahead unless a wrangle over its ownership is resolved.
The crossing to the East Beach in Lossiemouth has been without an owner since the town's harbour commission folded about 100 years ago – leading to it deteriorating to the point it was closed amid safety fears in the summer.
Both Moray Council and the Crown Estate denied responsibility for the structure while community groups stressed they did not have the means to take it on.
Now an extensive Scottish Government-funded project to replace or repair the bridge is at risk of not going ahead unless the decades-old conundrum can be solved.
Tomorrow Moray Council will meet to decide whether it wants to take ownership of the completed structure.
However, warnings have been made about the cost of looking after the new bridge – which is estimated at £300 per year for general maintenance, £200,000 after 20 years for major works and repainting, then a further £100,000 after 40 years for bearing replacement plus possible future costs for weather damage or vandalism.
Reports compiled by the council stress that the Scottish Government will only consider owning an asset of "strategic importance" while Highlands and Islands Enterprise would only invest in places where the body would get an income in return.
In a report, council officer Debbie Halliday has written that the bridge is an important asset to Lossiemouth and warned that not replacing it would result in "significant" disruption to the economy of the town.
She added: "The community does not wish to take ownership of the bridge after it has been replaced.
"If the council does not deliver and take ownership of the replacement bridge, it is unlikely that the project will go ahead, hence this is a precondition of the project progressing."
No decision has been made yet about what location any possible future replacement bridge will be in with options for the current site and downstream to connect directly to Clifton Road.
Meanwhile, the cost of demolishing the old crossing, which dates from 1906, has been estimated at £20,000.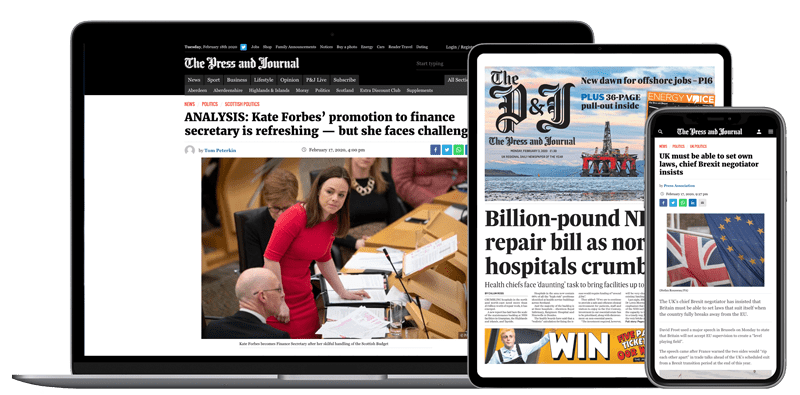 Help support quality local journalism … become a digital subscriber to The Press and Journal
For as little as £5.99 a month you can access all of our content, including Premium articles.
Subscribe