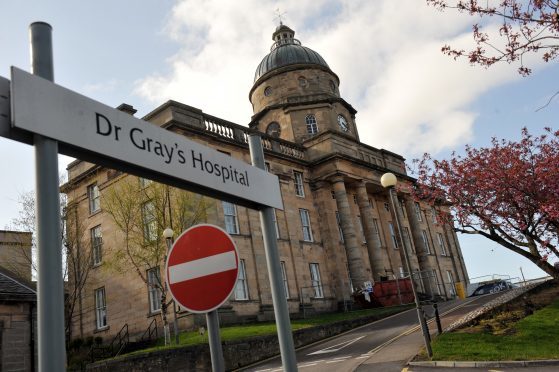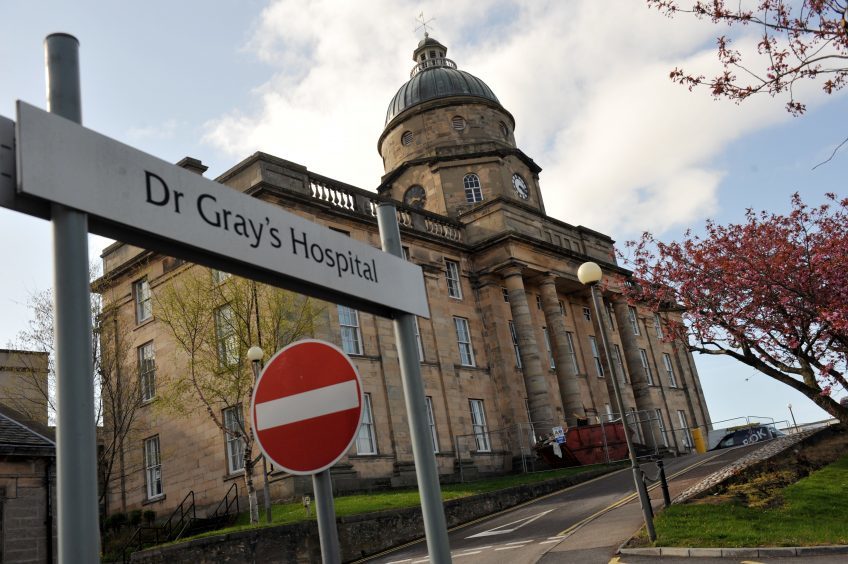 An NHS Grampian-commissioned review of maternity services in Moray has highlighted "significant safety risks" with current care arrangements.
It has also warned reverting to the old system is no longer an option and the proposed model may also be "unsustainable".
Senior management have been drafting alternative staffing arrangements for Dr Gray's Hospital since a recruitment crisis forced a downgrade in July 2018.
Now a maternity services review, due to be published today, has delivered a damning assessment of the current situation amid concerns of "dysfunctional" relationships within the unit and strained relations between the Elgin unit and Aberdeen.
Campaigners have cast doubt on the paper, which they describe as "biased" and containing a "minimal amount of truth", while praising staff.
It is understood support has been offered to employees since the paper was shared with them in December.
The four-person review team commissioned by the health board to make recommendations included two representatives from NHS Grampian management alongside NHS Fife's head of midwifery and obstetrics, Professor Alan Cameron.
Findings includes safety risks with the current staffing model at Dr Gray's amid "confusion and uncertainty" over referrals and transfers to Aberdeen.
Existing arrangements were described as "not sustainable" in either the short or long-term due to "dissatisfaction" from all professions and national recruitment challenges for midwifes.
Issues attracting anaesthetists ruled out returning to the old arrangements amid concerns to "urgently" examine the proposed model as it may too be unsustainable due to the recruitment challenges.
Instead, the review team has recommended implementing a midwifery-led model, similar to Peterhead, "as soon as it is safe to do so".
The document stressed there was no "adverse trend" in patient experiences but warned other factors must also be examined to assess risks.
Campaign group Keep Mum has questioned the findings due to the paper containing no mention of potential risks as a result of the 60-mile journey from Elgin to Aberdeen.
Member Kirsty Watson said: "There is no reference in the report to the geographical location of Dr Gray's or the long distances travelled in order to access specialist care.
"There is no acknowledgement of the current safety issues when women travel and are transferred long distances. These matters are a crucial part of the whole equation.
"Why is it acceptable to completely ignore this safety issue?"
Confidential phone lines have been set up by NHS Grampian for staff and members of the public affected by issues raised in the maternity service report.
Last night one of the health board's most senior managers admitted the Moray maternity services review is a "hard read" but stressed care remains "excellent".
Pam Dudek, the executive lead for Moray, explained Dr Gray's Hospital remains an "essential" part of the region's capacity for births with hopes the Elgin unit is still an attractive place to work.
The official explained work had already been done with staff to change behaviours, with "green shoots" already seen in recent months.
The health board is now reviewing its options for potential models of maternity care in Elgin following the information received in the review with working being done in the coming days to provide clarity for birthing arrangements at the unit.
Mrs Dudek, who praised work undertaken by staff, said: "The current model we are proposing for Elgin is still short of what is needed.
"That doesn't mean we won't end up back with a consultant-led unit, but in today's money with changes that have taken place it would need a significantly different configuration."
The phone line for staff is 01224 556705. Members of the public should call 01343 567443 from 10-11am or 2-3pm.