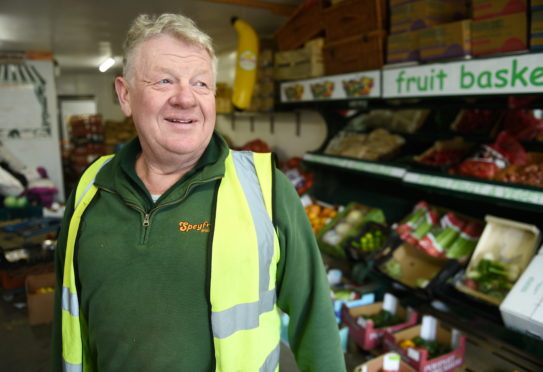 North-east food suppliers hope a surge of customers turning to them for home deliveries during the current lockdown will continue as more support for local traders once the crisis is over.
Elgin-based Speyfruit has been making 250 daily drop-offs at homes while taking on six extra employees to cope with demand.
Owner Ian Taylor had feared takings would plummet when his regular restaurant and takeaway customers closed due to government advice.
Meanwhile, Forres-based Fraser Brothers butchers lost 65% of their income when the lockdown started due to schools and eateries shutting up.
However, both firms have since been inundated with requests from locals who cannot leave their homes to have fresh fruit, vegetables and meat delivered.
Mr Taylor said: "Over the years we've lost a lot of trade to the supermarkets as all the little rural shops have closed down.
"We know that high streets are dying. Just this week I've heard of two of the shops I supply have closed and they may not come back.
"Our home deliveries have gone from nothing to 250 a day in a few weeks. We've teamed up with a few other businesses to add bread, milk and eggs too.
"There's been a change in the way people shop in this time with people going back to the local suppliers. I hope it continues because I think you do get more of a service from the high street."
Staff at Speyfruit have been working up to 12-hour shifts during the virus lockdown with some beginning at 4am to get orders ready.
Fraser Brothers, who also run R.G. Macdonald butchers in Elgin, have also doubled the hours of their only delivery driver with director Graeme Duffus filling in the rest of the slots himself to keep up.
He said: "We had to try to do something different. We took the decision to close the doors and go delivery only just to keep the staff in jobs – but it's really taken off.
"Our customer base has really grown, we've had a lot of people coming over from supermarkets because they've seen what we're doing.
"I don't have any idea whether I'm making any profit out of it at the moment but hopefully the new customers stay with us."
Mr Taylor, who has worked in the industry for 40 years, explained that some of their customers have been left with no option but to turn to home deliveries.
He added: "When you drop the orders off you quite often get a wave from the old folk at the windows. It's such a shame they can't get out at the moment."
Mr Duffus added: "People have really appreciated the service we offer at this time. I think it makes a difference."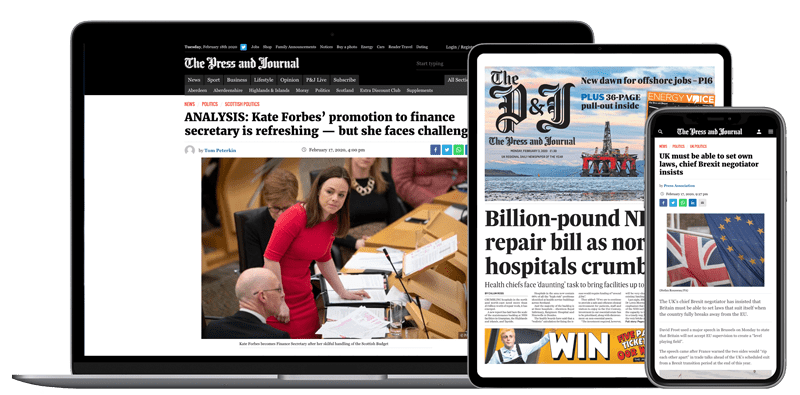 Help support quality local journalism … become a digital subscriber to The Press and Journal
For as little as £5.99 a month you can access all of our content, including Premium articles.
Subscribe