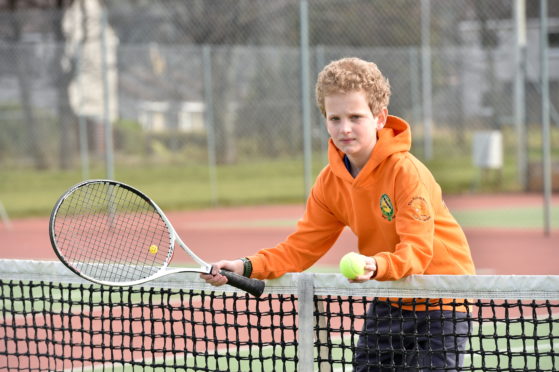 A young tennis fan from Moray has been left devastated after the coronavirus shutdown robbed him of dream Wimbledon tickets – despite others being given the chance to keep their seats for next year.
Hamish Scott, 11, had secured his place to watch the men's final on centre court with his father Rikki this year through a ballot at Rothes Tennis Club.
The Aberlour Primary School pupil, who has played the sport since he was five years old, claimed the spot through a Lawn Tennis Association (LTA) membership instead of the public ballot.
However, while winners through the public route have been given the chance to keep their seats for the anticipated return of Wimbledon next year after the virus lockdown has finished, those who got their tickets through LTA memberships will get a refund but have lost their seats.
The LTA says it is taken the "regretful" decision because the ballots run by individual clubs was not complete at the time the cancellation was announced.
But Mr Scott believes organisers should still honour his son's coveted tickets.
He said: "He's 11 years old and understands the circumstances, there are more important things going on at the moment than Wimbledon.
"I don't understand why we're being unfairly penalised though. The people who pay these memberships are the ones who support the game every year and who support clubs and play in tournaments.
"The chances of Rothes Tennis Club getting men's final day tickets in a ballot again are pretty slim so it was probably a once-in-a-lifetime chance."
Hamish McBain, secretary of Rothes Tennis Club, has written to the LTA to try and guarantee the same treatment for the youngster as the public ballot winners.
He said: "They have said it's because it was so early in the process and a lot of clubs hadn't gone through their ballot process yet.
"Why should the clubs that got off the mark quickly be victimised?"
In a website statement, the LTA explained interrupting the ballot process had "unfairly" penalised clubs that had not allocated tickets yet.
It adds: "Offering a rollover to a partial group, despite all best intentions, would have regretfully impacted the wider group.
"With fluid membership, fluctuating year to year, and different ballot eligibility for certain members and membership groups, the overall group status in 2021 could be different to that in 2020."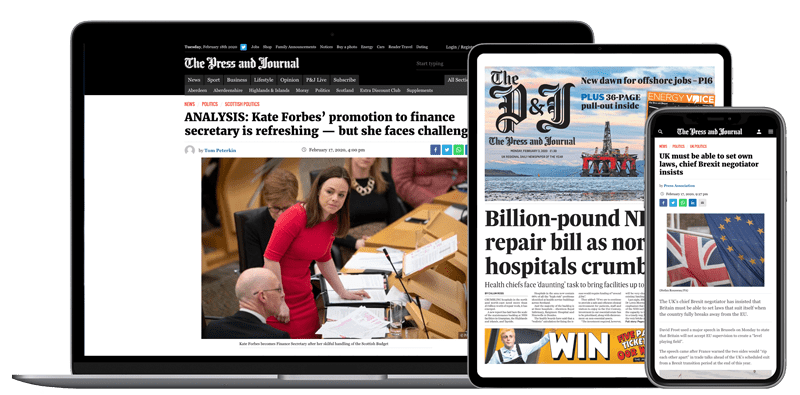 Help support quality local journalism … become a digital subscriber to The Press and Journal
For as little as £5.99 a month you can access all of our content, including Premium articles.
Subscribe