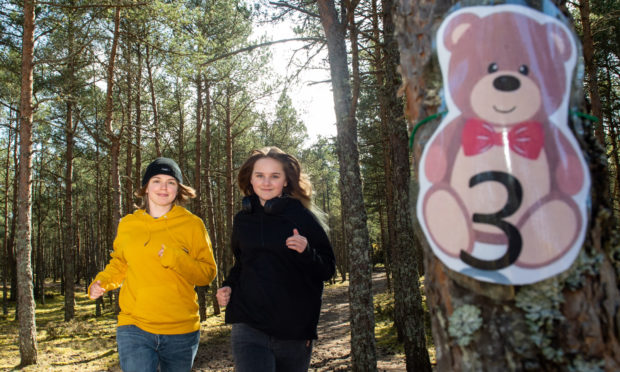 A teddy bear hunt in the woods of a Moray town has been moved to a different location after being so popular with the locals.
Shelley Ritchie and daughter Taylor created the Lossie Woods Bear Hunt to put smiles on the faces of local families while out for their daily exercise.
Now the pair have placed the 20  teddy bears along a path in the woods at the back of the caravan park after the original trail went down a treat with the community.
Their Facebook page has attracted over 5,300 visitors with many families posting pictures after going on the trail.
Mrs Ritchie previously said that the trail was part of her homeschooling timetable to show her kids the positive impact people can have on the community.
She said: "The new bear hunt is now up and there are different bears this time.
"We have added four arrows to help keep to the same paths as the bears.
"It goes in a loop at the end so the little ones don't have to walk much further than needed."
Visit their Facebook page for more information about the Lossie Woods Bear Hunt.