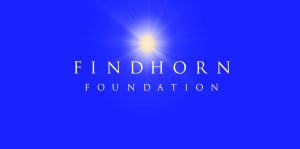 The Findhorn Foundation has received £100,000 from a Scottish Government fund to help support its work during the lockdown.
This cash injection has came from the Third Sector Resilience Fund, a £20 million emergency pot set up by the government for charities, community groups, social enterprises and voluntary organisations.
The fund supports organisations that already deliver services and products and helps them to stabilise and manage cash flows over this difficult period of Covid-19.
Findhorn Foundation's CFO Simon Stedman said that they were "very grateful" to receive the grant during these uncertain times.
More than 30,000 visitors have taken part in workshops and conferences at the Moray peace retreat.
Mr Stedman said: "We are very grateful for the way in which the Scottish Government has responded with such speed and practical support.
"The Findhorn Foundation, which at the heart of an extraordinary community and ecovillage in the northeast of Scotland, usually attracts thousands of visitors a year to the Moray area through its programmes on personal, social and environmental wellbeing.
"This grant will assist us to continue with renewed hope, enthusiasm and creativity to help create a better Scotland and a better world during and after the COVID-19 lockdown."