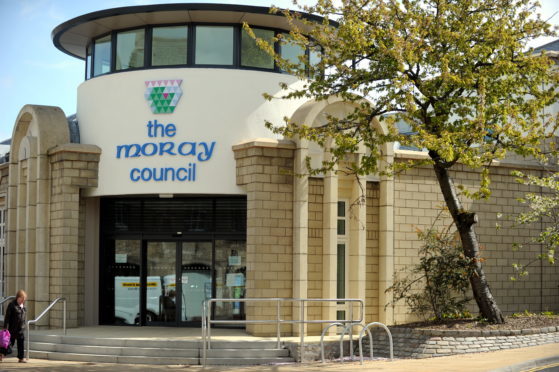 Moray Council has warned some services may be changed forever and some may never return following the coronavirus lockdown.
The Covid-19 pandemic has led to operations being drastically altered at short notice with some provision enhanced while others have been temporarily suspended.
Yesterday the authority agreed a "recovery and renewal" plan to help guide work to bring the region back to where it was just three few months ago.
Council leader Graham Leadbitter explained consultations due to be run with communities would likely put staff in an unprecedented situation.
He said: "Usually we would consult before we do something. Now the situation will likely be whether we undo something or whether we return something, it's quite an unusual position for us to be in."
Elgin City North councillor Frank Brown raised concerns about the impact coronavirus testing may have on the workforce – but suggested some staff required to self-isolate could still work at home.
Depute chief executive Denise Whitworth explained contingencies had been drawn up with potentially a "Team A and Team B" who will not interact to keep services running in the event of a second wave of the virus.
Heldon and Laich councillor John Cowe explained volunteers in Lossiemouth were "bubbling with enthusiasm" over work done in the town.
He said: "Yes, they get tired, but they are very supportive and are eager to help as much as they possibly can."
Meanwhile, Moray Council has confirmed road repairs to clear a backlog of pot holes and broken street lights will resume from Monday with an initial team of 10 workers.
Routine works had been suspended during the pandemic with staff redeployed to ensure bin collections, grass cutting and recycling centres could be manned.
More staff are expected to be added to the teams in the coming weeks.
Mark Atherton, the council's roads maintenance manager, said: "We still face challenges – fluctuation in staffing levels and physical distancing requirements are just two of these. However we're confident we can safely reintroduce the service in a phased and controlled way.
"We know that as more people go to work there will be an increase in reports of potholes or other road issues.
"Please continue to be patient, we are adapting to a new way of working and our teams will be following strict social distancing and hand hygiene procedures to keep themselves and the wider public safe."