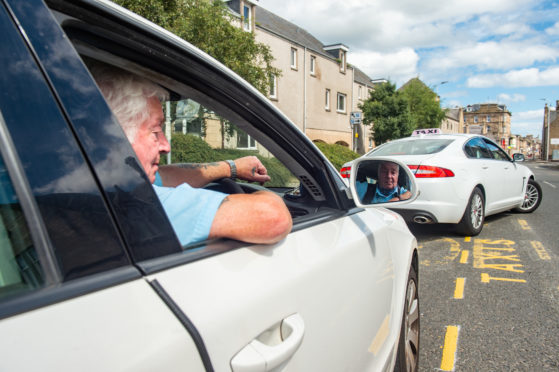 Taxi drivers in Elgin are calling on the council to rethink a series of road closures due to the "brutal" impact they are having on their vulnerable customers.
Moray Council has introduced a range of closures to allow for physical distancing, which has resulted in the taxi rank being moved.
But drivers have claimed the changes are causing major difficulties for older and vulnerable residents of the town.
They have also criticised the council for not having put signs up to alert customers about the taxi rank moving from High Street to South Street.
High Street, Batchen Street, Lossie Wynd and Commerce Street closures run from 11am to 4pm daily while the east end of South Street is shut from 11am to 2.30pm.
Last night, Moray Taxis' Harry Williamson called for the measures to be reconsidered.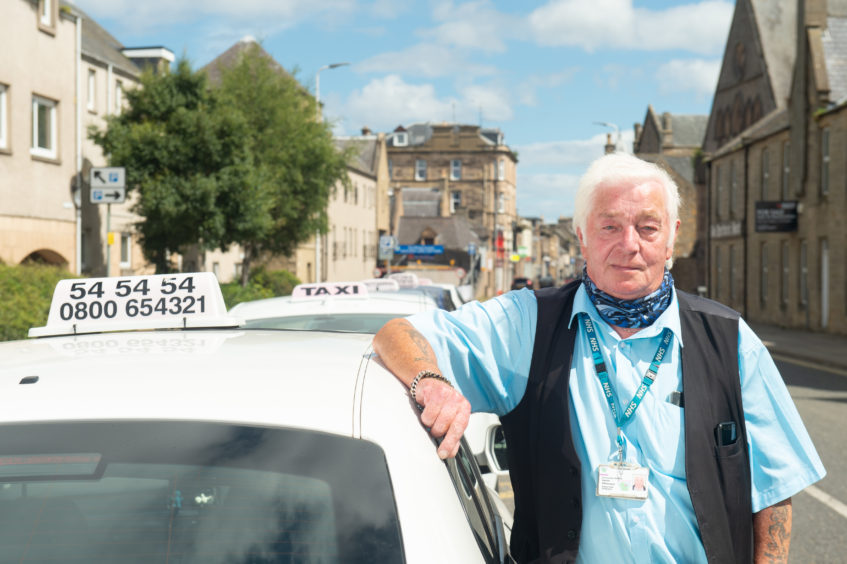 Mr Williamson, who claims he has lost almost half of his customers, said: "I think they should reconsider the measures. If they left the High Street open and had a passageway down the cobbles it would have caused no problems.
"I usually take disability or elderly people to the banks on the High Street and normally we would drop them off however now they have to walk further.
"There is no signage and you would have thought the council would put up some signs warming people that the rank had moved."
Fellow taxi driver Jim Morrison added: "I think vulnerable customers are the main concern of taxi drivers and we are here to serve them.
" I had a 96-year-old war veteran who is extremely unstable on his legs and he was telling me that there is no way he can get to South Street as too far to walk.
"A lot of elderly people don't have social media or mobile phones so didn't know about the measures.
"We highlighted these problems to the council through e-mail however we didn't even get a wink."
A council spokesman said: "It is regrettable that this issue was not raised during our early consultation with the local taxi trade, but if it has become one for their regular customers then signage will be erected by Moray Council at the earliest opportunity."