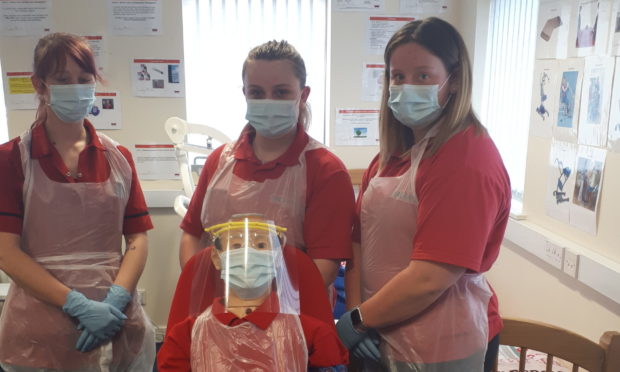 A Moray care provider has reported an increase in young people taking jobs in the sector during the coronavirus lockdown.
Mears Care in Elgin provides support to older people who need extra help to continue to live at home independently.
Local manager Niki Leslie said: "Recently we have welcomed far more young people than usual into jobs as care workers in our branch, which provides support in the north-east from our base in Elgin.
"Our teams support older people to live independently in their own homes, and demand is rising for this kind of work.
"These young people have been exceptional members of staff and they have done great work throughout the challenges thrown up by Covid-19."
Kiah Flett, 19, from Elgin, studied childcare after leaving school but decided to devote herself to supporting older people after being inspired by her grandfather, who worked as a carer.
She said: "I enjoy the challenges I face every day, and also knowing that I am making a positive difference to the lives of the people I support."
Sophie Farrell, 18, from Duffus near Elgin, added: "I like the idea of looking after people and now, having the experience of doing this kind of work, I have decided to carry on full time.
"It seemed daunting at first but once I got used to a routine, it has boosted my self-confidence.
"It's an extremely rewarding kind of work which I would highly recommend to other young people. Every day is different, and you meet a wide range of people."