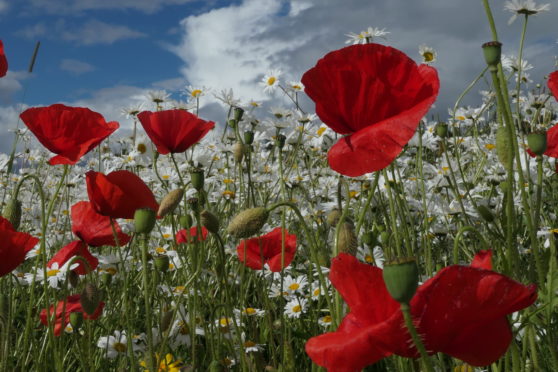 A Moray campaigner has created a wildflower meadow to remember her father and form a haven for nature.
When Lindsay Gale's father Michael Dolby died nearly two years ago she decided to use her inheritance to create a lasting tribute near her Dunphail home, south of Forres.
A meadow was chosen by the mother-of-three, who runs nature workshops, due to the declining amount of them across the country and her fondest memories of her father being in the outdoors.
Now, a year after the project began, the meadow, which has been christened Saorsa Seillean, Gaelic for "freedom bee", on the Altyre Estate has been completed following help from friends and family.
Mrs Gale hopes the secluded location will help teach others about the natural world as well as being a venue for creative workshops.
She said: "My strongest connection to my father had been through nature and one of my fondest memories of a child was being surrounded by bees, hoverflies, butterflies and a myriad of other insects in a wildflower meadow.
"Nature was calling out for help, a place where pollinators could collect nectar and pollen to aid their recovery."
The meadow is now open for visits with one group at a time. To book a visit and to receive directions, call or message Mrs Gale on 07493 937391.