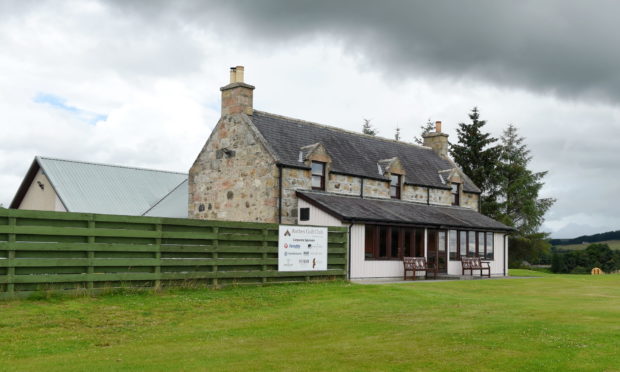 A Moray golf club has warned the coronavirus pandemic could force treasured institutions close to the wall amidst a summer of lost revenue and declining memberships.
Rothes Golf Club opened 30 years ago through the hard work and perseverance of locals to nurture the panoramic nine holes in Speyside.
However, the Covid-19 lockdown has forced it close to the edge with it currently engaged in a redundancy process with its only employee.
Committee member Neal Anderson is adamant that the club will remain open but fears there may be small courses across Scotland that will not survive.
He said: "I've seen it happen here. The larger courses are introducing special prices to generate extra income and attract a few more members from elsewhere – they're right to do it, they've got to look after themselves too.
"It's a competitive market and what might be small numbers for them are big numbers for us and it makes a big difference to our operation.
"The club won't close but times are definitely tough. Even before coronavirus we didn't make enough from golf alone, we had to look elsewhere and we've been lucky to have fantastic support from the business community, everyone's finding it hard now though.
"I'm optimistic we'll survive but small clubs can be very fragile. You can't afford many mistakes with money, let along something like this."
The Royal and Ancient club in St Andrews and Scottish Golf launched a £685,000  fund last month to help courses struggling with paying bills or restore services after reopening after being shutdown.
However, Mr Anderson explained the main concerns at Rothes centred on a lack of manpower while appealing for enthusiasts to support their local courses in their time of need.
He said: "We've only got a committee of four now so we're trying to do a lot of jobs between us and, to be honest, probably not doing any of them very well.
"Our greenkeeper has been on furlough since the start of lockdown and we've had volunteers coming into look after the course, I've been cutting the grass too, but we'll never be able to have it looking as immaculate as he does.
"We're hoping that staycation holidays will help us this year because we're in a beautiful part of the world with other small courses nearby like Garmouth and Dufftown and bigger ones like Moray and Castle Stuart not far away either. I know I could go out there, play a few courses and have a brilliant afternoon.
"We have been getting some visitors in during the summer so far, but not in great numbers."