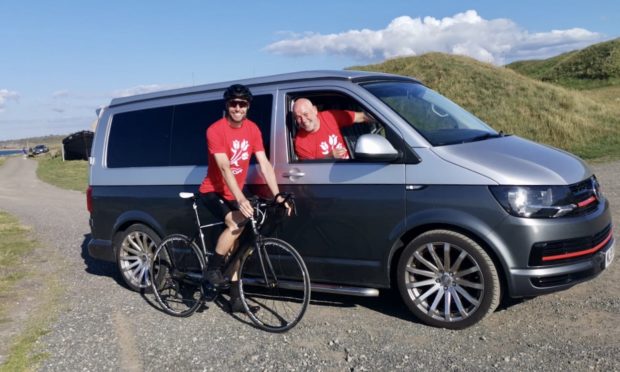 A former Highland League footballer will cycle the North Coast 500 in a 'fitting tribute' to the charity who supported his mother before she died from cancer.
Sam Milton from Burghead will attempt to complete the popular tourist route by bicycle in just five days in memory of his mother Mandy, who he lost in March.
He is taking on the mammoth challenge to raise money for Friends of Anchor, which supports the oncology and haematology unit at Aberdeen's Foresterhill Health Campus.
The 33-year-old – a fixture of the Lossiemouth defence for five seasons – will be joined on the "sentimental" journey by his father John, who will be behind the wheel of a support vehicle.
Mr Milton said: "Mum underwent treatment at the Anchor unit for about 18 months before we lost her.
"What Anchor stands for is to ensure the best level of care for cancer patients in the north-east and they try to make a difference to those going through the treatment.
"I wanted to do something to show a bit of gratitude for what they have done for my mum.
"The staff in the unit do a great job trying to give people some sense of hope and normality and they were really professional.
"This challenge is an opportunity to give something back to."
Mr Milton added: "My mum and dad completed the final leg of the North Coast 500 by car in October last year and it will forever hold a special place in my dad's heart.
"It is fantastic to have him join me."
The offshore worker has been inundated with messages of support ahead of the cycle challenge and by last night had already raised more than £5,700 for his cause.
"Never in a wildness dreams that I could have imagine I would raise that sort of money," he said.
"It is incredible the amount of support shown by people and I've been delighted by the nice messages I have received about my mum.
"I'm really looking forward to the cycle challenge and getting out my comfort zone."
Mr Milton will be setting out on his journey today.
To donate to the cause, search for Sam Milton at uk.virginmoneygiving.com.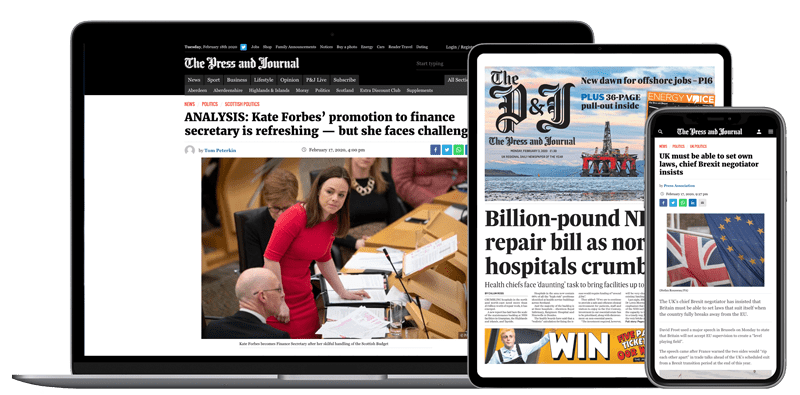 Help support quality local journalism … become a digital subscriber to The Press and Journal
For as little as £5.99 a month you can access all of our content, including Premium articles.
Subscribe