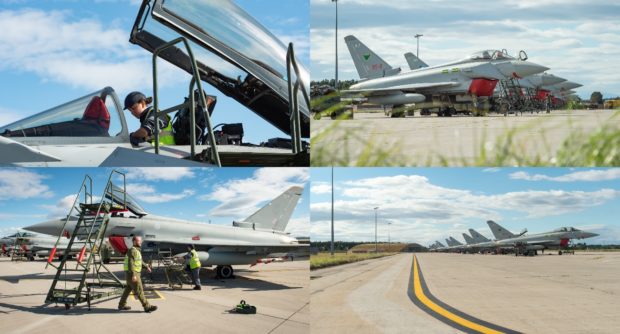 Air crews have returned to Moray following four months on the front line defending Eastern European airspace.
Four Typhoons flew back into Kinloss Barracks following a round-the-clock deployment to protect Nato airspace from Russian intruders.
Crews maintained a constant watch on the sky over the Baltic region and were scrambled from their base in Lithuania 10 times during the operation, most recently on Monday of last week.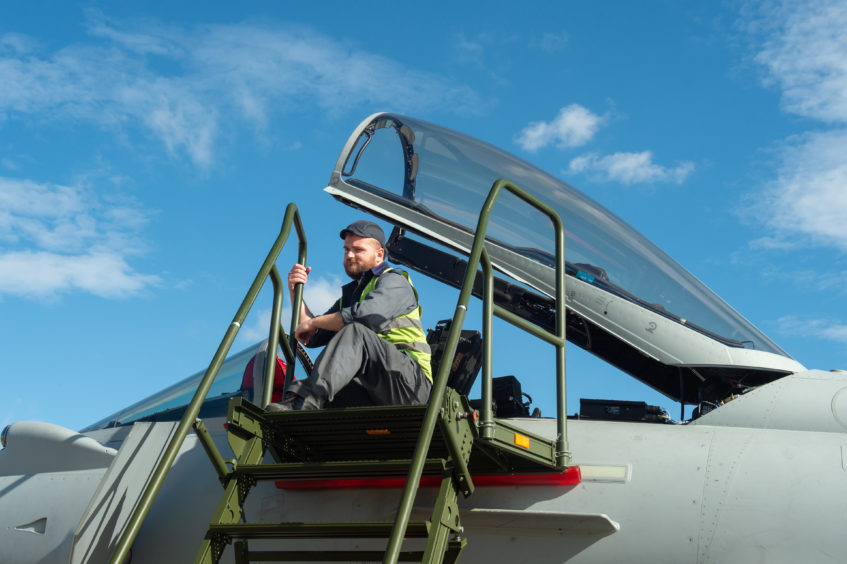 A total of 15 Russian aircraft, which ranged from bombers to fighters, were intercepted during the operation overseas.
About 50 personnel from RAF Lossiemouth were deployed as part of 135 Expeditionary Air Wing, which included a further 100 personnel from bases across the UK.
Wing Commander Stu Gwinnutt, commander of 135 EAW, said: "The deployment has been a huge success despite the ever-present risk of Covid-19, which we successfully navigated through sensible contingency planning.
"Along with our Spanish and French partners we've maintained the integrity of Baltic airspace and participated in numerous Nato maritime, land and air exercises."
Yesterday, crews completed checks on the Typhoons that returned to their temporary home at Kinloss Barracks after flying back from Lithuania during the morning.
The jets completed their final exercise as part of the deployment on Friday when two of the fighters escorted US B52 bombers flying across Europe from their temporary base at RAF Fairford in Gloucestershire.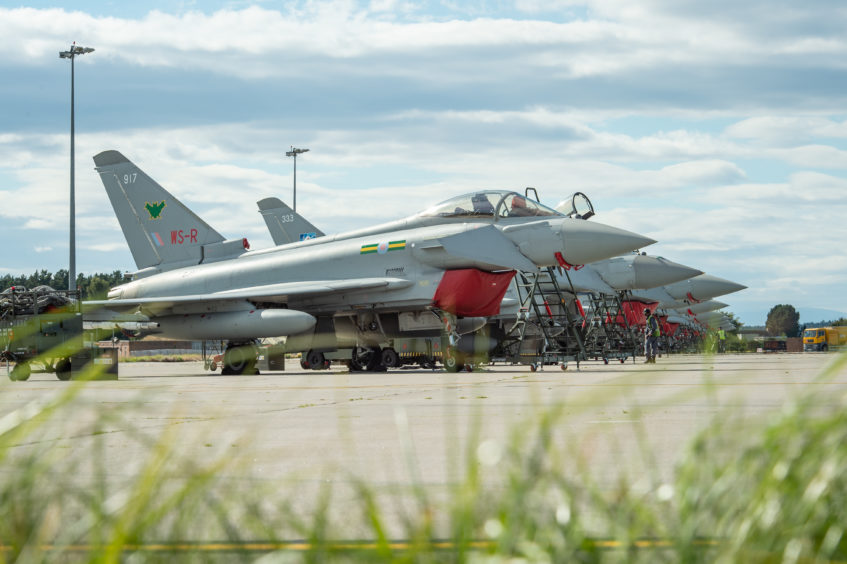 The flight was a symbolic gesture that involved the planes making a sweep over all 30 Nato nations.
During their time in Lithuania, the RAF crews built links with the local community and armed forces and even received a visit from the nation's president in which they were thanked for their service.
Exercises have also been run, with Typhoons involved with simulated attacks on warships and close coordination with other aircraft.
The Nato mission involves allies taking turns to defend the airspace of countries who do not have the capabilities to do it themselves.
Italian aircraft have now taken over the operation from the RAF, while Spanish and French forces were also posted in the area while UK personnel were deployed.
Wg Cdr Gwinnutt added: "From a Royal Air Force perspective, I'm pleased to say that we've finished on a high with the last week being one of our busiest, with two intercepts of a Russian Coot maritime aircraft that wasn't complying with international air traffic regulations, and support to the US Bomber Task Force in the Baltic region."
Quick reaction alert
Typhoon jets from RAF Lossiemouth are frequently tasked with the Nato mission to defend the skies of allies due to the similarities with their principal mission at home.
The Moray base is one of two in the UK that has jets on constant alert to respond to threats approaching the country's airspace.
Last year QRA (quick reaction alert) crews were scrambled 14 times to respond to unidentified aircraft, with eight of the take-offs being in response to potential Russian threats.
The operation requires personnel and aircraft to be ready to respond at any time of day to aircraft approaching UK airspace.
Some personnel even sleep in special accommodation on the base to ensure the response time is as quick as possible.
During December, jets from RAF Lossiemouth were stationed in Iceland to maintain a watch over the Arctic region while aircraft have previously defended the Baltic region from Romania and Estonia.
The QRA operation has temporarily relocated to Leuchars in Fife while runways at RAF Lossiemouth are being resurfaced.