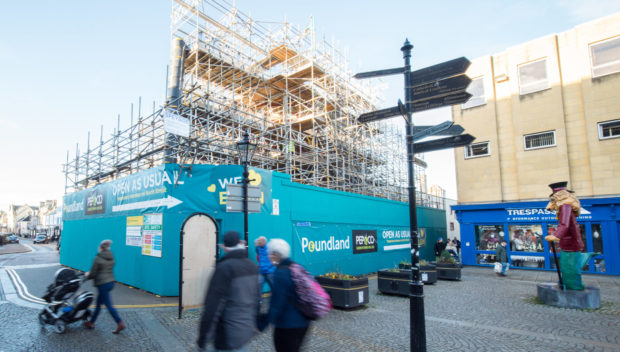 Demolition work on a dangerous Victorian building in Moray has moved a step closer after heritage bosses opted not to object due to repairs to save it being too costly.
The B-listed Poundland store in Elgin has been shrouded since scaffolding May 2018 amid concerns it is on the brink of collapse.
Poor quality stone and a series of "inappropriate repairs" and "lack of maintenance" dating from the 1970s have been blamed for the decline of the prominent shop under previous owners.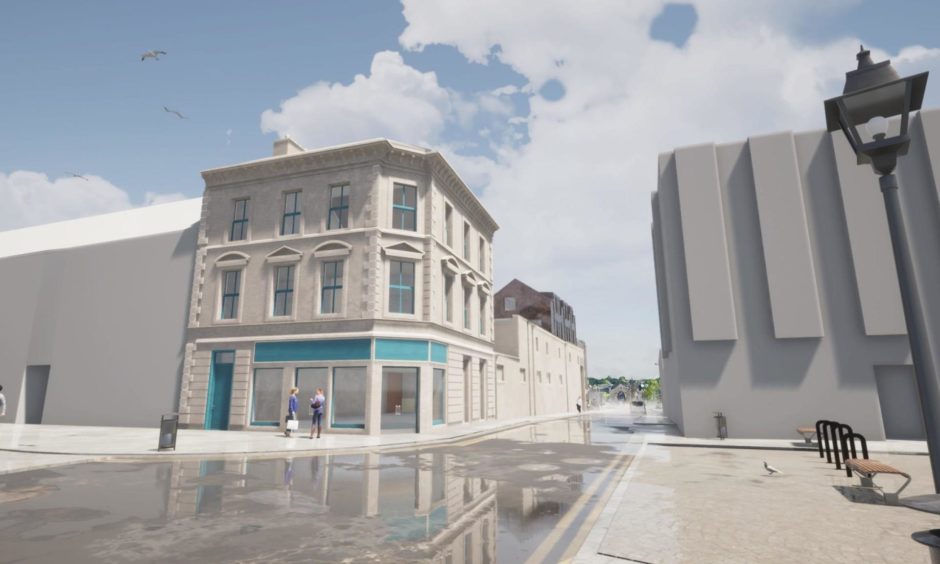 The retailer has submitted plans to demolish and rebuild the structure itself after concluding a deal to buy the building last year – making the property the first the national chain has ever owned.
Now the proposed development has taken a step closer after Historic Environment Scotland chose not to oppose the demolition of the building that has stood on the High Street corner since 1856.
A letter from the agency to Moray Council planners explained they had considered all survey reports done on the structure.
It adds: "This concludes that it will not be possible to achieve a scheme of repairs with a reasonable level of longevity because of the combined effects of poor quality stone used for the building's original construction and its prolonged repair in nonporous materials during the course of the 20th century.
"We acknowledge, therefore, that meaningful repair is unlikely to be achievable due to the extent of replacement that would be required to retain the listed building in any form."
Objections from Historic Environment Scotland have previously halted efforts to regenerate derelict buildings in Elgin's town centre.
Moray Council had to approve plans to knock down the former tackle shop and tobacconist at 184 – 188 High Street twice after heritage bosses raised concerns about the loss of the structure, which had been empty for more than a decade.
The building was eventually knocked down in July last year, more than three years after the proposals were first submitted.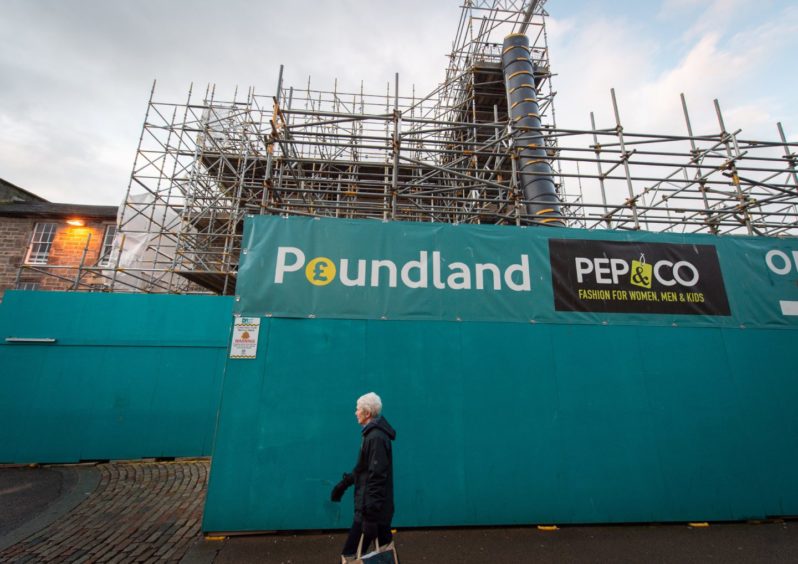 Poundland's vision for the store includes rebuilding the upper floors with four flats and an extension on North Street that will include two new ground floor shops and a further 17 flats upstairs.
The retailer believes the creation of homes in the building will help support the wider town centre economy.
Elgin Community Council has also written to Moray Council to support the plans.
A letter says: "We support this application because accommodation in the town centre is welcome and fits in with the decarbonising, growth and night time economy principles we have heard at various meetings and which we agree with."