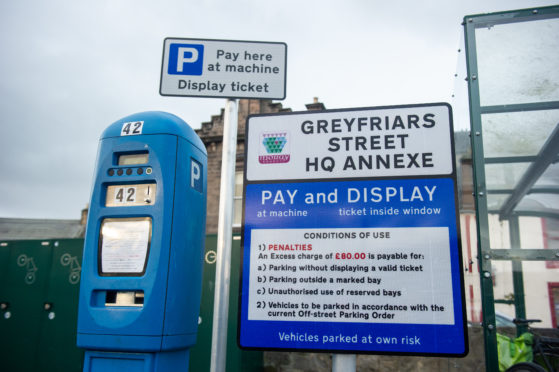 Business leaders in Moray have called for the reintroduction of parking charges to be delayed to next year to give traders more time to bounce back from lockdown.
Fees in Elgin were dropped in March due to the coronavirus pandemic and are yet to be reintroduced.
A proposal from Moray Council to start charging again was dropped in August following objections from the town's business improvement district (Bid), Moray Chamber of Commerce, Visit Moray Speyside and the Federation of Small Businesses.
Today councillors will discuss the possibility of bringing back the fees from October 26, the first week following the school holidays, with options to continue free parking in some or all locations also on the table.
However, Elgin Bid has urged the council to delay the move until next year to give businesses extra time to recover from the pandemic.
Manager Gemma Cruickshank said: "We wouldn't like to see the car parking charges reintroduced until 2021 to further help the businesses through the crisis by doing all we can to encourage shoppers.
"These next few months could be the most challenging that the businesses have faced so far."
Moray Council has estimated it has lost about £400,000 of income from the parking charges since the lockdown began.
In a report for today's meeting, concerns have been raised that shops may not be getting the full benefit from the free parking due to spaces being taken up by workers.
A survey done by council staff in August found some car parks were approaching 80% occupancy – but highlighted that 51% of all spaces were still empty.