Welcome to our regular look at the latest planning applications passing before Moray Council.
Officials have approved changes for a Forres home.
Meanwhile, new windows will be installed at an Elgin hall.
Elsewhere, Moray Offshore Windfarm (West) is looking to build an operations and maintenance facility at Buckie Harbour to serve a major windfarm project.
And there are plans for new toilet facilities at a Speyside whisky distillery.
More details on each of these applications below.
SUBMITTED: Main building for Buckie Harbour windfarm project
Moray Offshore Windfarm (West) Limited is seeking permission to build an operations and maintenance base at Buckie Harbour to serve their major project.
The building will comprise an office and warehouse building, yard area for deliveries, and a car parking area.
Corstorphine & Wright Architects is representing the firm in the application.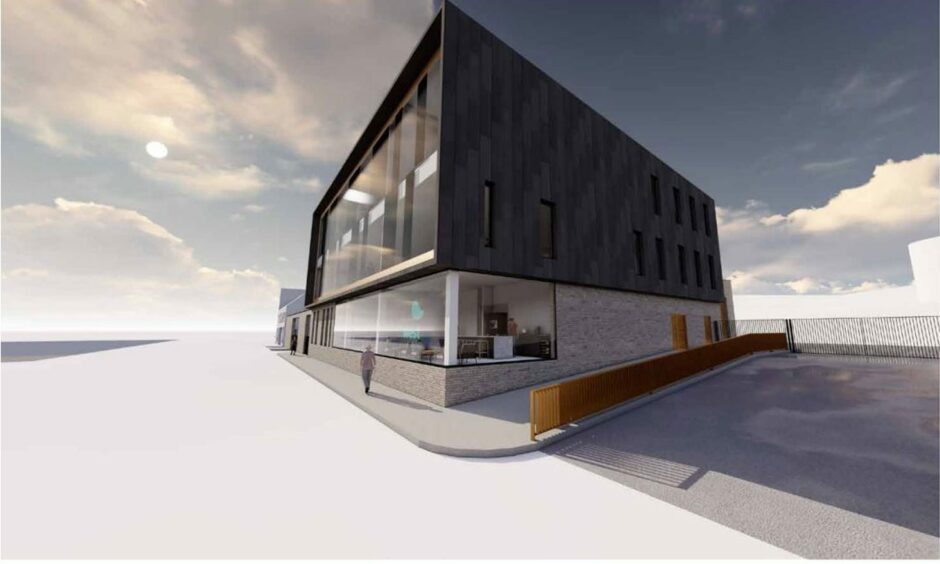 What is the Buckie Harbour project?
Last October, it emerged that Buckie Harbour will become an operations and maintenance base for the Moray West offshore wind farm.
Moray West selected Buckie Harbour as the home for its base in a bidding process that also included Wick and Fraserburgh.
The new Moray West development is 13 miles off the coast of the town and will export up to 860 megawatts of renewable electricity, sufficient to power over 640,000 homes, significantly reducing CO2 emissions.
Nearly 60 new jobs will be created.
At the time, councillor Graham Leadbitter said it confirmed the long-term sustainability of the harbour.
He said: "I think there's a really clean line of sight now for children, they are able to see skilled jobs working at the sea and working as possibly technicians and engineers on the boats that will operate out of the harbour.
"The turbines are designed to last 30 to 35 years, and maybe beyond that, so it's really the future sustainability of the harbour that has been announced."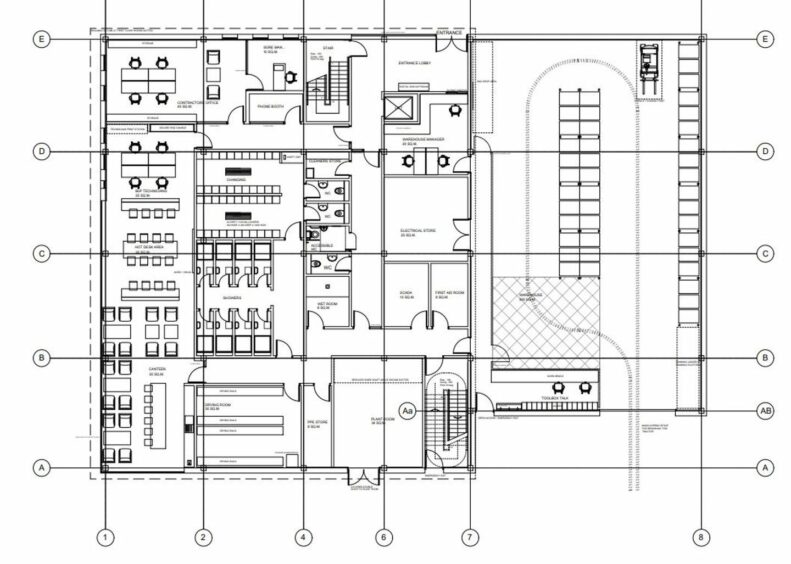 Officials looked at up to 20 years of weather analysis as well as projections of costs to transfer personnel to the wind farm before choosing Buckie.
According to a planning statement, the new facility will be "crucial" for the operation of the windfarm, housing both office and communications facilities for onshore staff and other purposes.
SUBMITTED: Plans for new toilet facilities at distillery
Plans have been submitted to build an extension for toilet facilities to the tasting room at the Glenallachie Distillery.
Grant and Geoghegan is representing the distillery near Aberlour in the application.
The malt whisky distillery on Speyside was founded in 1967 and sits at the foot of Ben Rinnes.
Previously, the distillery mainly produced whisky for blends. However, it has since been relaunched as a distillery known for its single malts.
See layout for the toilet facilities below:
APPROVED: Changes to Forres home
Changes will be made to a Forres home.
The backdoor entrance store and sunroom extension will be demolished.
Meanwhile, a new extension will be erected with a master bedroom and study.
The approved plans will take shape at the property at Streaval, Sanquhar Road, Forres.
Printie James Architecture represented Mr & Mrs Mark Hepburn
in the application.
APPROVED: New windows for Elgin hall
Existing windows at the Bishopmill Hall will be replaced with UPVC styled ones.
The hall on Blantyre Street in Elgin was built in the 1930s, with an extension added in the 60s.
It serves the community of Bishopmill and beyond, being the hub for activities such as bowling, line dancing, circuits and Zumba.
Further planning applications can be viewed using Moray Council's portal.
Spotted any plans you think we should know about? Get in touch at north@ajl.co.uk