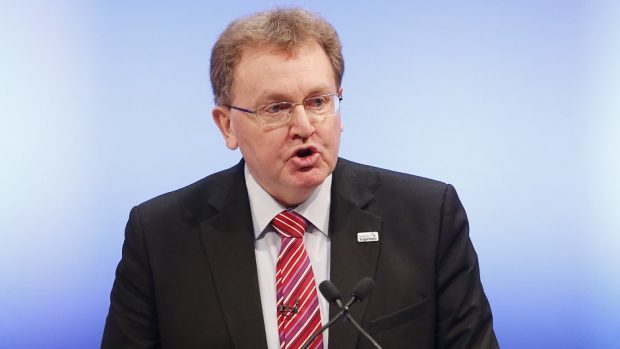 Scottish Secretary David Mundell will meet members of Moray Council today to discuss the Scotland Bill.
The visit will mean he has held talks with all 32 local authorities in Scotland to push his message that the new powers being made available to Holyrood could make a big difference if properly used.
Mr Mundell said the Scotland Bill, which is in its final stages in the UK Parliament, would herald new powers to make the Scottish Parliament one of the most powerful devolved legislatures in the world.
He also reiterated his call for more powers to be devolved from Holyrood to local authorities.
Mr Mundell said last night: "After my meeting with Moray Council I will have met every one of the 32 local authorities in Scotland since becoming secretary of state for Scotland.
"I have been grateful to them for their willingness to engage and their determination and commitment to do the very best for their local areas.
"During those many meetings, one message has really shone through – the need for Holyrood to devolve more power to local communities.
"That would mean the people on the ground being able to make the best decisions for their own communities."
Mr Mundell will meet the council's chief executive Roddy Burns, leader Stewart Cree and convener Allan Wright.
And he will also tour RAF Lossiemouth and the Strathisla distillery in Keith.
During his visit to Lossiemouth Mr Mundell will meet RAF and civilian personnel and hear about the base's role in military operations and protecting UK airspace.
And during his visit to Strathisla, he will see the traditional process of crafting Royal Salute Whisky.