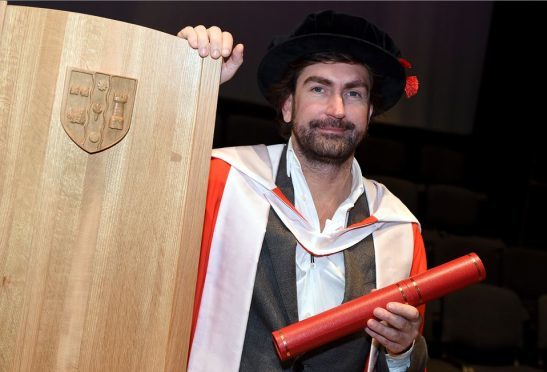 A Moray man who helped create one of the most popular video games of all time is suing his former partners for £100million.
Leslie Benzies, who grew up in Elgin, was head of Edinburgh-based Rockstar North, creators of the hugely successful Grand Theft Auto series claims he was frozen out of a multimillion-pound royalty deal.
However, the computer games giant denies the accusation and is counter-suing the 45-year-old.
Mr Benzie's 71-page lawsuit, which will be heard at New York Supreme Court, claims he was made a Rockstar Principal which entitled him to benefit from a profit-sharing scheme, along with brothers Sam and Dan Houser.
It states: "Seeming to recognise this record-breaking success, tireless dedication and 19 years of diligence and achievement by Mr Benzies, the Housers flew him to New York in 2014 and encouraged him to take a six-month sabbatical to recharge his batteries.
"However, when he attempted to return, he learned he had been ousted from Rockstar.
"Mr Benzies also learned that while he was away, the Houser brothers had allocated at least $93million (£65million) while a further $523million (£376million) was unaccounted for."
The lawsuit further claims that his company mobile phone was remotely disabled and his company email locked.
Instead of a royalty deal with worth tens of millions he was offered a "severance" package worth just over £1million.
However, the firm, which is part of games publishing firm Take-Two Interactive, based in New York, has filed its own lawsuit.
In it, the company alleges that Mr Benzies resigned "without good reason" which precludes him from being entitled to any future royalties.
In a statement, Rockstar North said: "A core ethos since Rockstar's inception has been the concept of 'the team'.
"It is simply wrong for Leslie to attempt to take credit for what has always been the tremendous efforts of the entire Rockstar team."
Last year, Mr Benzies was given an honorary degree by the Robert Gordon University in Aberdeen.